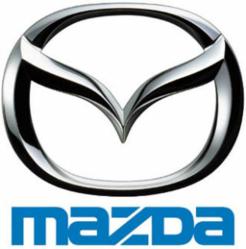 San Antonio, Texas (Vocus/PRWEB) April 16, 2011
Looking strictly at the numbers, Mazda had a really good month in March 2011 overall. When looking deeper, however, it is easy to actually feel the excitement. At Ingram Park Mazda - the leading San Antonio, Texas, area Mazda dealership - the sales professionals have seen first hand the renewed interest in Mazda vehicles.
And the renewed interest has translated into increased sales here in San Antonio and all over the nation. When asked, the sales team at Ingram Park Mazda said the increases in sales were due to a number of reasons.
From the quality of vehicles to the leadership at a national level, there are many reasons that Mazda is doing so well. Their vehicles are well known for being sporty yet fuel efficient, fun yet safe. Rising gas prices are just part of what is happening.
"As fuel prices continue to soar, consumers look to purchase fuel-efficient vehicles that don't compromise on design, features or performance," said Jim O'Sullivan, Mazda North American Operations (MNAO) president and CEO.
"Fortunately, Mazda is well poised to meet the needs of our consumers, thanks to our highly attractive vehicles that deliver exhilarating performance in a fuel-efficient manner, all at an affordable price."
The "attractive" vehicles are quite popular. From the Mazda3 to the other great models available, there are options for all types of drivers. This is another reason so many people are turning to Mazda.
The total number of sales in March for Mazda was 30,905, a 33.3% increase. When compared to some other car companies, it is one of the highest increases for the month.
The Mazda3 was the most popular model, but across the board, all the new Mazda 2011 models did very well in sales. From the Mazda2 to the Mazda5, Mazda had a stellar March 2011.
Stopping in at Ingram Park Mazda - the leading Mazda dealership in the San Antonio, Texas, area - it is possible to see the excitement over the new Mazda models up close. Those who want to see any of the new 2011 Mazda models up close or take them for a test drive should stop in today.
# # #