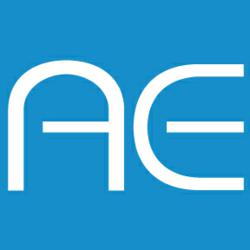 This award is further proof that we're providing value and doing good.
Naperville, IL (PRWEB) April 18, 2011
Ashley Ellis LLC, an IT staffing/recruiting firm, was recently awarded the 2011 Annual Award for Business Excellence in the Small Company category via The Daily Herald Business Ledger. Awarded just days after the company opened its newest branch, this award is further assurance that even as Ashley Ellis continues to grow, employers and job seekers alike will always be receiving the highest quality service.
The aim of The Daily Herald Business Ledger is to recognize the diverse range of companies that have contributed to the metropolitan area. The cornerstones of this award are business achievement, growth, and community involvement, and these are qualities the leaders at Ashley Ellis have succeeded in accomplishing.
With distinctions such as the Moving America Forward Award and BBB Accreditation behind their backs, as well as the opening of 4 successful offices in 2 years, and the recent creation of their "Technology for Tweens" corporate responsibility program, Ashley Ellis is honored to accept this prestigious award.
The company was recognized at an awards reception in March, where keynote speaker Maureen Beal, CEO of National Van Lines, expressed her thoughts that a company "should never be so large as to lose sight of the personal connections [it] has." This is something Ashley Ellis strives for in daily business.
Teresa Olsen, Branch Manager at the Naperville, IL, branch accepted the award on behalf of Ashley Ellis, saying, "Excellence is something we strive for in all we do, fulfilling people's professional career goals and helping companies be more successful…Being a part of Ashley Ellis is highly rewarding, and this award is further proof that we're providing value and doing good."
Ashley Ellis and all other award winners will be featured in the April 25 issue of The Daily Herald Business Ledger.
# # #