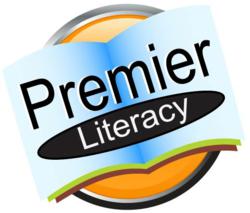 (PRWEB) April 18, 2011
Premier Literacy announces the release of Version 13.0 of their Premier Literacy Suite of software and continues to extend its leadership position in the market of literacy learning tools with two powerful new products: Worksheet Wizard and Write Now.
Kenneth Grisham, President / CEO, elaborates "For over 9 years, Premier Literacy has continually brought genuine innovation to the field of literacy technology. Our reputation is built on creating robust products that are easy to use without forcing individuals into cumbersome proprietary environments while offering the most cost-effective licensing options available anywhere. Premier Literacy's proven tools truly empower individuals, allowing them to read, write and study more effectively in order to keep up with the accelerating demands of today's classroom and job market. The accelerating pace of the evolution of "digital literacy" means that developing fluency in the use of learning tools is more important than ever and is something that every institution must face. Version 13.0 of our Literacy Suite is the next chapter in our ongoing legacy to improve life-long literacy and learning for everyone."
"Premier Literacy's commitment to standardization ensures our products work with the common file formats found in education and the work place, such as Microsoft Word documents, TXT, RTF, HTML, PDF, DAISY and audio formats such as MP3 and WAVE. These tools are designed to work with other standard applications, such as email programs, word processors, e-books and web browsers. Our products are also fully compatible with other leading-edge technologies such as interactive whiteboards, speech-to-text and now even "cloud-based" applications. The Premier Literacy Suite is an entire portfolio of reading, writing and study efficiency tools. The applications are all "task specific", with each being optimized to assist individuals with a broad spectrum of literacy activities, making it BOTH possible and practical for individuals with a wide range of learning styles to be more productive and independent. Our two newest applications, Worksheet Wizard and Write Now, continue our long-standing tradition for bringing ground-breaking new developments to the world of literacy technologies".
Dr. Stephanie Timmer, VP of Research and Development explains the latest innovations. "Every educator knows that a cornerstone of student requirements has always been "worksheets". Historically, worksheets have always been completed by hand using pen or pencil. Not surprisingly, the same worksheets are often used by educators for many years with NO changes. Additionally, the overall layouts and virtually infinite variety of hardcopy worksheets has made it impossible for educators to capture those documents in an electronic format without labor intensive and cost-prohibitive efforts. Premier's Worksheet Wizard finally solves all those problems by giving both educators and students complete control to use worksheets in electronic formats while still having all the flexibility of handwritten completion! Users now have the ability to control every pixel on a worksheet. You can literally type anywhere, copy and paste, draw, erase, highlight and even read any text aloud on a worksheet".
Dr. Timmer continues, "Our new Write Now product has been specifically designed to address the writing and composition needs of working with 'Cloud' applications like Google Docs™ and social networking (e.g. Facebook™), as well as other broad-based, consumer-level systems. Most word processing applications have robust features for editing and composition (e.g. dictionaries, spell check, thesaurus, word prediction). However, 'Cloud' applications are typically 'free-form', meaning that they have virtually NO editorial tools or assistance available. That, in turn, means there is a much greater likelihood that embarrassing writing errors will get 'posted' into those systems (e.g. online job applications). Lack of such tools often serves as a deterrent to anyone using those forums. Premier's new Write Now composition tool gives 'Cloud' users much more confidence by affordably providing them with all the robust features of normal word processing."
Overall, the Premier Literacy Suite Version 13.0 is comprised of 14 different applications to help all levels of readers and learning styles. Included in each Premier Literacy Suite are:

Premier Internet Toolbar
Universal Reader Plus
PDF Equalizer
Talking Word Processor
E-Text Reader
Ultimate Talking Dictionary
Text-To-Audio
Worksheet Wizard
Write Now
Scan and Read Pro
Text Cloner Pro
Magnify It
Talking Calculator
PDF Builder
In addition to the innovative Worksheet Wizard, Write Now and Task-Oriented Toolbars, Version 13.0 also includes:

Full compatibility with Windows 7 (and, of course, XP and Vista too)
Improved Premier Internet Toolbar to transform the entire experience of using the Internet for all websites
Available in both Windows 32 and 64-bit versions
Applications are optimized for both workstation, network storage and performance
Refined enhancements for the latest OCR scanning technologies
Updated training videos integrated into each tool making it easy to master all new features
The single workstation price for the Premier Literacy Suite is only $399.95. The Premier Literacy Suite can be purchased separately or institutionally licensed to schools and organizations making it possible for ALL students, faculty and administrators to have full access to true literacy efficiency technologies both in schools and at home. Premier's Literacy Suite is also ideal for the workplace to improve productivity for all employees handling increasing volumes of information and access to the Internet. For additional flexibility, these technologies are also fully available on portable USB devices (including MP3 / MP4 players).
For more information about the Premier Literacy Suite, please visit our website http://www.readingmadeez.com or contact us at:
Premier Literacy
1309 N. William St.
Joliet, IL 60435
# # #