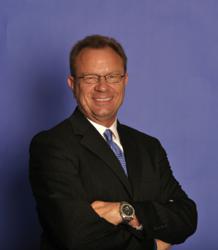 Wilk is committed to providing individuals, families and businesses with the hometown value, service and education they deserve.
Leawood Kansas (Vocus/PRWEB) April 17, 2011
Mike Wilk, president and CEO of Five Rings Financial in Littleton, Colo., has accepted an invitation to join Creative Marketing's exclusive Tailor Made group. Induction into this group means Wilk is one of an elite group of top-selling insurance and financial professionals across the country who have met the impressive success criteria necessary for membership. Currently, the Tailor Made division has a limited number of agents within the Creative Marketing network who are eligible for inclusion and have received this impressive honor.
Mike Wilk started his career in the insurance and financial services industry more than 28 years ago with one of the most prestigious insurance marketing companies in the business. After receiving top honors for agency recruiting and production, he decided to start his own independent agency in 1990. In an effort to build a company that would truly impact the lives of those around him, Wilk founded Five Rings Financial in 2004.
Wilk is committed to providing individuals, families and businesses with the hometown value, service and education they deserve. He is consistently looking for opportunities to help clients achieve financial independence and provide solutions for generating income, wealth and security. Mike's passion and drive, coupled with his experience and knowledge of the annuity and life insurance business, make him an ideal resource for every client he services.
As a Tailor Made member, Wilk will benefit from customized service and the assistance of a dedicated team of marketing consultants who help build the best financial solutions for his clients. Agents within this division are eligible to receive specialized case development and design assistance not available to other agents. Reach Mike Wilk to take advantage of his expertise and the benefits of his Tailor Made membership by calling 303.904.8500.
ABOUT CREATIVE MARKETING
Creative Marketing, a leading national marketing organization for annuity and life insurance, has been assisting financial professionals with building a successful practice since 1984. Providing affiliated agents with hundreds of product options from a variety of carriers, the company delivers superior agent education, advanced marketing training, unprecedented back-office support, and unparalleled industry expertise from a team of talented and knowledgeable employees. Creative Marketing sets an industry standard for its commitment to excellence, ethics in business, high integrity and agent-client satisfaction. Centrally located in Leawood, Kan., Creative Marketing is making a difference in the lives of its nationwide affiliated agents and the clients they serve. To learn more about Creative Marketing, visit http://www.CreativeMarketing.net or call 1-800-992-2642.
###