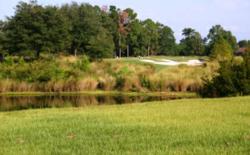 "We've placed video tours on YouTube so potential buyers can tour our homesites right from their computers or smartphones," says Davidson Realty President Sherry Davidson.
Jacksonville, FL (Vocus/PRWEB) April 18, 2011
Davidson Realty, a leader in Jacksonville and St. Augustine, Florida real estate, has started using online video as a marketing and consumer educational tool. Based in World Golf Village, Davidson Realty has a YouTube channel http://www.youtube.com/user/DavidsonRealty where webinars and videos are posted. The company also uses vlogging (video blogging) on its blog and Facebook page to present compelling topics. Some current webinar and video topics include Foreclosure or Short Sale?, The History of Golf in World Golf Village and Retirement Living in North Florida.
According to a recent article in The New York Times by Kermit Pattison titled 'Online Video Offers Low Cost Marketing for Your Company', "Online video is becoming a first stop for many customers. It is akin to what the Web page was a decade ago — something that can give early adopters an edge over competitors. It gives them a channel to talk directly to customers in ways previously accessible only to large companies that could afford TV advertisements." Says Davidson Realty President Sherry Davidson "Video is a low-cost and effective way for us to present information."
Davidson Realty is North Florida's most innovative real estate company, utilizing social media, QR codes, online video and continually adopting new technologies to help both home buyers and sellers. "Staying at the leading edge of real estate marketing technology has helped Davidson Realty grow and prosper despite today's challenging real estate market. It's good for our clients, our agents and our business," explained Davidson.
About Davidson Realty, Inc.
Davidson Realty, Inc. is a leader in Florida real estate, specializing in houses in Jacksonville and St. Augustine. The firm has been at the forefront of Jacksonville, Florida realty for 20 years. From its headquarters at the renowned World Golf Village in St. Augustine, Florida, Davidson Realty markets and sells residential and commercial projects in Jacksonville, St. Augustine and the surrounding areas. Davidson's founders are the original developers of World Golf Village and the company remains the hands down experts on golf course homes and golf communities in Florida. Davidson Realty has more than 30 Florida Realtors helping buyers and sellers alike. The majority of Davidson Realty agents hold the Certified Distressed Property Expert (CDPE) designation, providing special expertise for navigating through the changing climate of short sales, foreclosures and distressed properties. In addition, Davidson Property Management handles leasing for Jacksonville and St. Augustine homes. And Davidson Development specializes in large scale development opportunities.
For more information about Davidson Realty, call 904-940-5000 or visit http://www.DavidsonRealtyinc.com, Fan them on Facebook at http://www.Facebook.com/DavidsonRealty, follow them on Twitter at http://twitter.com/DavidsonRealty or visit their videos on YouTube at http://www.youtube.com/user/DavidsonRealtyInc.
###