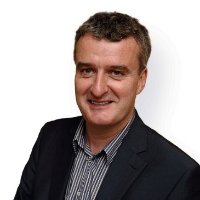 Fergus is the ideal leader to further accelerate our growth. He has a tremendous reputation and a proven ability to build winning teams that can take a transformative vision to market.
San Mateo, CA, and Dublin, Ireland (Vocus/PRWEB) April 18, 2011
Marketo, the fastest growing provider of Revenue Performance Management, today announced the appointment of Fergus Gloster, the former senior vice president of corporate sales and a founding director of salesforce.com's European operations, as Marketo's managing director of EMEA. The company also announced the opening of its European headquarters in Dublin, Ireland to expand operations in Europe and support its swiftly growing international customer base.
Marketo is one of the fastest growing software-as-a-service companies in history, posting a 315 percent revenue increase in 2010, and serving more than 1,000 customers across 24 countries worldwide. The company's Revenue Performance Management solutions help companies fundamentally transform their marketing and sales operations to accelerate predictable revenue.
As managing director of EMEA, Gloster will be responsible for all revenue generation activities for the company in Europe, including sales, marketing, customer success, and renewals. He will report to Paul Albright, Marketo's chief revenue officer. Gloster was one of salesforce.com's first hires in 2000 and, over his nine-year tenure with the company, served as senior vice president of corporate sales in Europe. He led salesforce.com's initial entry into the market and developed its hub-based sales, alliances and telemarketing model.
"Marketo's vision and technology for Revenue Performance Management have clearly resonated in the European market, and we have significantly grown our presence in the region over the last several quarters," said Paul Albright, chief revenue officer at Marketo. "Fergus is the ideal leader to further accelerate our growth. He has a tremendous reputation and a proven ability to build winning teams that can take a transformative vision to market. Dublin is an ideal location for our new European base, and we look forward attracting world-class talent that will help us deliver dramatic business impact to our customers."
"This is an ideal time to join Marketo," said Fergus Gloster, managing director of Marketo EMEA. "The company is leading a new market that represents the next major breakthrough in enterprise software. As businesses look to engage with customers at the speed of the modern, social web, they are turning to Marketo to achieve explosive revenue growth. It's exhilarating to be a part of such an accomplished and seasoned team as we take our transformative Revenue Performance Management vision and technology to the European market."
About Marketo
Marketo is the global leader in Revenue Performance Management. Marketo's powerful yet easy-to-use marketing automation and sales effectiveness solutions transform how marketing and sales teams of all sizes work — and work together — to drive revenue performance and fuel business growth. The company's proven technology, comprehensive services, and expert guidance are helping corporations to turn marketing from a cost center to a business-building revenue driver.
Marketo has been recognized with the 2010 CODiE award for "Best Marketing Solution," the "Best Sales and Marketing 2.0 Solution" from SellingPower, and the "Best Marketing Automation Application" by Salesforce customers on the Force.com AppExchange. As of March 2011, more than 1000 enterprise and mid-market clients globally have adopted Marketo solutions. For more information, visit Marketo.com, or subscribe to Marketo's award-winning blogs at blog.marketo.com/.
Media Contact:
Randy Cairns. Marketo
O: 650.539-3512
C: 650.691.3753
randy(at)marketo(dot)com
marketo(at)launchsquad(dot)com
415-625-8555
# # #