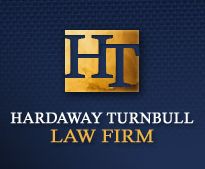 Lakeland, Florida (Vocus/PRWEB) April 16, 2011
Hardaway & Turnbull Law Firm is a prominent personal injury law firm that serves clients throughout the Lakewood area. Their firm has over 50 years of combined experience, and is strictly focused upon personal injury cases. They are committed to seeking the maximum possible compensation for victims of injury accidents or workplace injury claims. Reaching out to the community through a clean, easy to navigate website created by the creative marketing team at Scorpion Design, the firm will now have the opportunity to be visible to more potential clients who are searching for skilled legal representation for their personal injury case.
The Lakeland personal injury legal team at the firm provides outstanding client care and has extensive experience in all types of injury cases. They provide a free case evaluation for those who need to know what their case may be worth with regard to a potential settlement. Many of their cases are serious injury cases, such as those involving spinal cord injuries, traumatic brain injuries, medical malpractice, severe burns and others. The firm provides the highest quality, client-focused and individual personal legal services, and takes on cases with a full commitment to the client and their families. From minor injuries through to the most severe and permanent injury cases, clients receive individual attention and care.
As former prosecutors for the state, the legal team has extensive trial and case development skills, allowing clients to have the highest quality legal representation in high value injury cases. When the case must go to trial to get a valid claim resolved, the legal team goes to court well prepared and has a high level of trial skill to provide clients in all types of serious injury claims. The unwavering support for their clients and personal interest and commitment to their cases allows the injured victim to focus on their health and recovery while the legal matters are addressed by a professional firm that will protect their interests from the moment they get the case.
Contact a Lakeland personal injury lawyer from Hardaway & Turnbull Law Firm for more information.
# # #