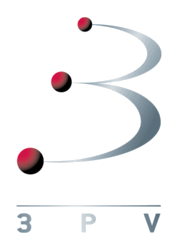 3PV will continue to provide genuine innovation, and provide leading-edge solutions to keep moving the industry forward.
Orlando, Florida (PRWEB) April 18, 2011
3PV® – Third Party Verification, Inc., a leader in third party verification services, today announced the promotion of Donald Kratt from Director of Software Engineering to Chief Technology Officer (CTO). In this position, Kratt will work closely with industry leaders and the 3PV executive management team to help guide 3PV's long-term technology strategy and keep it aligned with industry requirements and standards.
"We are very fortunate to have Don's industry recognized expertise, forward-thinking, and strategic guidance to help 3PV continue to provide innovative solutions to the third party verification marketplace," said David W. Brinkman, 3PV's President and Chief Executive Officer. "Obtaining verifications, while protecting sensitive and classified information in a secure environment, is a top priority for companies in in several industries, such as telecommunications, utilities and various other sales organizations. With Don's knowledge, leadership and experience, 3PV will continue to provide genuine innovation, and provide leading-edge solutions to keep moving the industry forward."
Kratt joined 3PV in 2003, in an engineering lead role, to advance the architecture of the company's speech recognition applications. He has worked with advanced telephony applications, engineering the company's VoiceXML platforms over a SIP architecture, implementing a CTI framework and designing the organization's service-oriented workflow infrastructure. Subsequently he helped architect the AssureSign ESIGN compliant web platform, constructed and managed the initial engineering team, and aided in guiding the expansion of the application to an enterprise-grade platform available as Software-as-a-Service (SaaS) or on-premise installable solution.
Kratt has served as Director of Software Engineering since February 2010, and has served in various lead and management roles in his eight years with the company. He has served as technical liaison on strategic alliances and partnerships, developed HIPAA and SAS-70 related security processes within the organization, developed much of the software lifecycle process controls used within the organization, and has managed strategic certifications and partnerships.
Kratt has over fourteen years of software development experience. Prior to joining the AssureSign team he was integral in the development of legal industry software applications at Equitrac and insurance automation products at Applied Systems. Originally from Dearborn, Michigan, Kratt graduated in 1989 with a bachelors degree in finance from Wayne State University in Detroit.
About 3PV® – Third Party Verification, Inc.
3PV is a cutting-edge information technology company that specializes in creating one-of-a-kind break-through solutions for complex business challenges. 3PV is the only TPV provider to achieve enterprise-wide SAS-70 Type II certification, and is widely respected as the leader in speech-enabled, live-agent and online third party verification (TPV) for service providers. The company was the first to employ speech-enabled verification, an integrated call-back solution, a full-time regulatory compliance officer and a patent-pending eLOA® (electronic letter of agency). With documented industry-leading verification completion rates higher than 95%, all 3PV verification solutions meet or exceed FCC, FTC and state requirements for carrier, utility and commercial services. 3PV's state-of-the-art carrier-grade facility ensures service uptime, security and reliability. For more information about Third Party Verification, Inc. visit http://www.3PV.com.
###