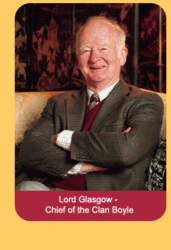 "Many schools have already withdrawn funding and the costs of trips must be borne entirely by the parents. With fuel prices rising to record levels, that will make excursions unsustainable in many schools, particularly those in poorer areas.
(Vocus/PRWEB) 18 April 2011
Health and safety red tape and rising fuel prices are threatening the future of school trips, denying hundreds of thousands of schoolchildren the only opportunity they get to experience nature at first hand, a Liberal Democrat Peer has warned.
The Earl of Glasgow, a transport spokesman for the party in the Lords and owner of Kelburn Estate and Country Centre, near Largs, said a growing number of schools were cancelling outdoor excursions because of the burden of complying with health and safety regulations.
The number of school trips has already declined sharply, he said, but rising fuel costs could now mean they disappear from all but a handful of well-funded schools.
In a report commissioned by the Prime Minister last year, Lord Young proposed a "common-sense approach" to educational trips which, he said, currently entailed a plethora of forms to fill in, deterring teachers and others from arranging any outings at all.
In response to fears over the decline of school trips, the Royal Society for the Prevention of Accidents (RoSPA) Scotland last month introduced a series of workshops to help teachers overcome their fears about taking children away.
Lord Glasgow said the number of school parties visiting his 3,500 acre has halved in the past six years. In 2004 Kelburn was visited by 10,500 pupils on organised trips, compared with 5,700 last year.
Kelburn, in Fairlie, Ayrshire, is one of Scotland most popular tourist attractions, whose facilities include its renowned Secret Forest, an adventure course, a falconry centre, an animal park, miles of woodland walks and one of Scotland's biggest stables.
The castle, home to the Boyle family since the 13th Century and the Earls of Glasgow since the 18th Century, features a world famous Brazilian graffiti project.
"We have a whole programme of environmental education waiting to be accessed but children are being denied that because schools are increasingly fearful of breaching the mountain of regulations now being imposed on them by local authorities," said Lord Glasgow.
"A growing number of schools are requesting that we send our rangers to visit them to tell pupils about a facility that, in many cases, is on their doorstep. It's getting to the point where children are not allowed to go out at all. They are being denied an important part of childhood which previous generations enjoyed – the opportunity to explore the countryside."
Schools in Scotland organising pupil outings are expected to comply with a document, published in December 2004, entitled Health and Safety on Educational Excursions: A Good Practical Guide.
It provides a legal framework for school trips and lists a total of 247 regulations with which schools must comply.
Before a trip goes ahead, head teachers are obliged to follow 24 separate procedures, including providing a written risk assessment of the proposed venue, guaranteeing that appropriate safety measures are in place, ensuring all training needs have been assessed by a competent person and that the needs of all the staff and participants have been considered.
Group leaders must ensure 19 additional pre-excursion conditions are met, including "undertaking and completing the planning and preparation of the excursion", "ensuring all supervisors are fully aware of what the proposed visit involves" and having "enough information on the participants proposed for the excursion to assess their suitability or be satisfied that their suitability has been assessed and confirmed";
Adult volunteers must abide by a written code that ensures they are not left in sole charge of participants except where it has been previously agreed as part of the risk assessment; that they follow the instructions of the group leader and group supervisors and help with control and discipline; and that they speak to the group leader or group supervisors if concerned about the health or safety of participants at any time during the excursion.
Lord Glasgow said he feared that, with fuel costs rising dramatically in recent months, the number of schools cancelling trips altogether will increase.
"Many schools have already withdrawn funding and the costs of trips must be borne entirely by the parents. With fuel prices rising to record levels, that will make excursions unsustainable in many schools, particularly those in poorer areas.
The hereditary peer added: "We hear it more and more from teachers - the costs are going up, the hassles involved mean it's not worth it. Heads need to take a stand and realise that school trips are an important part of children's' education. They should not be the first thing to go when budgets get tight."
A report published earlier this year by the Association for Science Education (ASE), warned that health and safety red tape was stopping school children getting out on regular science field trips. It said too much attention was being paid to risk assessment and it called for exam boards to have greater flexibility to set questions that allow pupils to draw on their experiences of science in the outdoors.
Last month Kate Humble, presenter of the BBC series Wildlife and Lambing Live said country walks should be compulsory for UK school children. She told the Radio Times that if children enjoyed the countryside, they would be more likely to protect it in the future.
Lambing Live was one of last year's surprise hit shows. Humble said the countryside was "great for your brain and great for your soul and great for your bum", adding: "Children are the future. If you give them access to the countryside, they'll protect it. It should be obligatory for every school child to experience the countryside."
Speaking at the launch of its workshops Karen McDonnell, head of RoSPA Scotland, said: "Planning a school trip doesn't need to involve masses of red tape, and these workshops aim to show teachers just how simple it is to conduct risk assessments.
"We are always disappointed when teachers tell us that they have been put off running school trips because of the perceived dangers and bureaucracy involved. Millions of British children go on school trips each year, and the vast majority of visits happen without serious incident.
"School trips have huge educational and wider social benefits for children; and trips provide ideal opportunities for children to learn about challenges and risks in their lives. We need to promote a culture where things are 'as safe as necessary' not 'as safe as possible'. Restricting children unnecessarily will not help them to cope confidently in later life."
Notes to Editors:

Kelburn's secret forest includes a number of attractions including a gingerbread house, a secret grotto, a 30ft Chinese pagoda and a crocodile swamp.
During school holidays it runs daily family fun events with seasonal themes and there are ranger guided walks and environmental themed events, provided with funding from Scottish Natural Heritage
It hosts a number of annual events including a Brazilian festival, a music festival featuring emerging bands and a Country Show. The estate has been used by event organisers to host events including Scout and Guide jamborees and an annual Shakespeare production by the Charterhouse Theatre Company.
It operates educational services, hosting trips from parties of pupils from primary, secondary and special schools. There are plans to host corporate events, private dinners and weddings at the 13th Century castle, occupied by the earl's family, and to market the estate as a film location. A pavilion, currently being renovated, will also provide a venue for private functions.
For further information and high resolution photography, contact: Carlos Alba on 0141 637 6399 or 07880 505647.
Email: carlos(at)carlosalbamedia(dot)co(dot)uk.
# # #