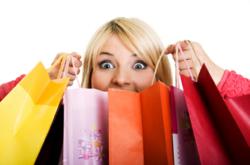 People love the chance to win brand name products for free.
Sydney, Australia (Vocus/PRWEB) April 19, 2011
Exceet is proud to announce the introduction of TrailPay services on Exceet, which will further extend their pioneering free bidding service on bid reverse auctions. TrailPay currently reaches more than 80 million users in 180 countries with 2,000 advertisers offering specials to Exceet users.
Everybody wants to win brand name products for free. TrialPay lets Exceet customers earn Exceet Credits by trying or buying from other name-brand companies like Gap, Netflix, ProFlowers, Groupon, and so on. Products and services they would like to buy anyway. Now they earn Exceet Credits as well and can use them to bid on Exceet's reverse auctions to win products for nothing.
On Reverse auctions the prices go down not up. So with each bid the price drops, eventually reaching zero in the case of 100% Off auctions. Reverse auctions enable winners to buy items at prices that are significantly below the standard market price.
Emlyn Scott, Exceet's founder said, "This represents another extension in the evolution in online auctions. Exceet was the first in the world to introduce a reverse auction marketplace and free reverse auctions. Now we are extending our rewards based model with TrailPay services, so users don't have to buy bids if they don't want to or can't afford to. They can instead simply try some free offers and earn bids."
Exceet is the only auction site offering three reverse auctions on one platform all designed for maximum entertainment: Lowest Unique Price, Buy It Now and 100% Off. "People love the chance to win brand name products for free," said Mr. Scott
On Exceet's auctions it's possible to win products for free via there 100% Off auctions. Now through the introduction of a rewards based Credits system, bidders can get the Bids they need to use to bid on the reverse auctions for free as well.
"This means that it's possible to earn the Credits to bid for free and then win the item for 100% off as well. A user never needs to spend anything to win any item they want like an iPhone, or Mac or Nintendo Wii," Mr. Scott explained.
About Exceet
Exceet is the world's first reverse auction marketplace, bringing buyers and independent sellers together. The company's platform enables bidders to buy or earn Credits to bid on their auctions and win items at incredible discounts, even 100% off. Exceet is also the first to introduce fair odds for bidders and the choice of three exciting reverse auctions on the one platform. Exceet is a private company located in Sydney, Australia. For more information, please visit http://www.exceet.com.
About TrailPay
TrialPay's transactional advertising platform boosts revenue and converts more customers for online merchants by placing targeted promotions around transactions. TrialPay presents customers with compelling incentives and payment options from name-brand advertisers, increasing sales for online merchants while driving traffic and customer acquisitions for premier advertisers. With TrialPay, everyone wins: customers get a free product or significant discount on current or future purchases, advertisers acquire new customers on a pay-for-performance basis and online merchants earn more revenue from their current traffic.
TrialPay works with leading companies across many industries, including software, social apps, retail, online services and more. In four years, TrialPay has provided 80 million users with compelling payment options at more than 10,000 sites including Facebook, Gap, Trend Micro and Fandango. TrialPay holds key patents spanning alternative payment methods for products, services and virtual goods sold online. For more information, please visit http://www.trialpay.com.
###