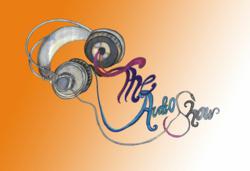 We've always loved radio and never really understood why kids our age didn't listen to much of it so we created The Audio Show!
Evanston, IL (Vocus/PRWEB) April 18, 2011
The Audio Show's fresh and vibrant tone suits radio perfectly, and meets the growing need for a new form of broadcasting to emerge in the age of technology. "We've always loved radio and never really understood why kids our age didn't listen to much of it," said the show's creators, Charlie Morris and Ian Rosenthal. "We decided to make a podcast that combined the comedy styling of Tina Fey with the zaniness of Steve Carrel's The Office." Morris went on to say, "The amount of creativity that flows in my blood is no match for the tiger blood that flows in Charlie Sheen's."
In each new episode, Morris and Rosenthal allow for listeners to really see their talents. There has been much said about the end of episode four and its inventive narrative on the plot of the smash hit Inception. The fifth episode of the show introduced a hilarious new segment called "issues." The hosts take serious issues and use their satirical banter to skewer how each topic is discussed in the public light. The hosts use pop culture references and sarcastic dialogue to bring an end to the show with a hysterical bang. In the sixth and latest episode, Morris and Rosenthal have added song making as part of their humor. They created their very own four chord song about the controversy over gay rights as a way to voice their opinion on that issue in a humorous fashion. It's clear to see from these evolutions that there's still much in store for the young radio program and one thing is for sure, they're coming into their own as writers and entertainers. The new material and superb writing make The Audio Show a podcast to look out for in the future.
Charlie Morris and Ian Rosenthal grew up in the northern suburbs of Chicago and have been friends since early childhood. They both love to listen to NPR and have been radio enthusiasts since they were young. "We figured we couldn't do the Terry Gross thing, so why not do something a little more off the wall?"
Listeners can find episodes of The Audio Show first here: http://theaudioshow.posterous.com/. Find it on iTunes and join their fan page on Facebook here: http://www.facebook.com/pages/The-Audio-Show/194773983891423?ref=ts and email here: theaudioshow77(at)gmail(dot)com.
###