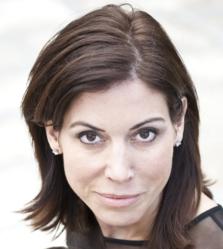 By focusing on the sweet sport of the social graph – Brand Advocates – Zuberance is delivering measurable social media results and ROI to marketers.
San Carlos, Calif. (Vocus/PRWEB) April 19, 2011
Porter Gale, the VP Marketing at Virgin America, has joined the advisory board at Zuberance, the leading social marketing company that turns millions of authentic Brand Advocates into powerful marketing forces for companies on Facebook, Twitter, and elsewhere across the social web.
Gale has over 20 years of experience working in marketing, advertising and independent filmmaking. Porter joined Virgin America in October 2007 and she currently manages the Brand and Online Marketing, In-flight Content and Loyalty teams.
Gale is an innovative marketing strategist and out-of-the-box thinker that believes in pushing creative boundaries. She has extensive experience in partnership marketing, branded content development, social media and more.
"I am excited about joining Zuberance's Advisory Board. By focusing on the sweet spot of the social graph – Brand Advocates – Zuberance is delivering measurable social media results and ROI to marketers," Gale said.
"Porter Gale is a visionary marketer and social media innovator," said Rob Fuggetta, Founder & CEO of Zuberance. "We are honored and delighted that she has joined the Zuberance Advisory Board," he added.
Porter is a frequent guest lecturer, panelist and public speaker. She has presented at organizations or events including Harvard Business School, #140 Conference, American Marketing Association, TechCrunch, NFFTY, BizTech, The Economist Forum, The CMO Club, The Argyle Forum and more.
Prior to Virgin America, Porter was a consultant with a diverse array of clients including Country Music Television, Blue Shield of California and Delta Dental.
She also held the post of General Manager at Kirshenbaum Bond + Partners where she worked with companies such as Vegas.com, Coach, Snapple Natural Beverages, Van Cleef & Arpels, Judith Leiber and Grand Marnier. In the independent film world, Porter has produced or directed documentaries that have aired on Lifetime, PBS, Channel 4/England and in film festivals around the globe.
The project that launched Porter's filmmaking career was "2Chicks, 2Bikes, 1Cause" (1998) a multi-media campaign that included a 5,000 bicycle trek that was documented and turned into a 66-minute documentary to educate young women about breast health. The successful outreach effort raised over $100,000 for breast cancer organizations and taught many young women about breast health. Porter's film work was honored by the Directors Guild of America, The Academy of Motion Pictures & Sciences and Filmmaker Magazine.
About Zuberance
Zuberance is the leading social marketing company focused on Brand Advocates. The Zuberance Advocate Platform makes it easy for companies to systematically identify and energize their Brand Advocates on Facebook, Twitter, shopping sites, and on other social networks and communications channels, driving measurable increases in sales and positive Word of Mouth. Zuberance's investors include Emergence Capital Partners, Canaan Partners, and Correlation Ventures. Zuberance is a member of the Word of Mouth Marketing Association (WOMMA.) To learn more about Zuberance, visit http://www.zuberance.com, call 866-967-9746, or follow us on Twitter @zuberance.
###