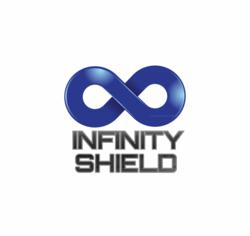 "Infinity Shield is an ideal solution for resellers who are interested in offering superior Internet management to their clients," Ken Gilford, Infinity Shield Product Manager.
(PRWEB UK) 19 April 2011
Tradepage will be launching its next generation Unified Threat Management Tool, Infinity Shield, this week at Infosecurity Europe.
For the last five years, Infinity Shield has been helping hundreds of businesses protect their network, utilise their Internet resources more efficiently and improve their employee productivity by limiting time on unproductive online activities.
New hardware, user-based logins and traffic routing, individual-user throttling, automated reporting, an online help facility and a totally revamped interface are only some of the new benefits the Infinity Shield provides.
Infinity Shield will be offered in Lite, Pro and Enterprise product options to ensure scalability for any organisational size or budget.
Being developed and supported in-house means that the team is strategically placed to provide comprehensive support and service to its clients and resellers.
Says one client: "Since installing the Infinity Shield, we have achieved maximum productivity from all our staff with the user-friendly website filtering and bandwidth monitoring features."
Infinity Shield is supported by an extensive reseller programme, which forms mutually beneficial relationships with resellers by adding value to their existing client services.
Infinity Shield will be showcased at the Infosecurity Europe Expo from the 19th to the 21st of April 2011. To contact the team at the expo, please contact +44 (0) 784 075 9920.
To become part of the reseller programme or to find out more about Infinity Shield, please visit http://www.infinityshield.net.
###