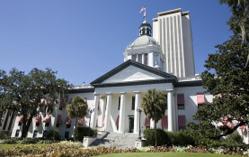 Crime doesn't pay -- but judging from budget cuts proposed by Florida Governor Rick Scott, neither does fighting it
Miami, FL (Vocus/PRWEB) April 19, 2011
Crime doesn't pay -- but judging from budget cuts proposed by Florida Governor Rick Scott, neither does fighting it. The Scott Administration's proposal to slash $172 million and 1,800 positions from the Department of Children and Families will only create more tragedies like the recent murder of 10-year-old Nubia Barahona, says crime victim attorney Philip M. Gerson of the Miami law firm Gerson & Schwartz. That makes it imperative, he says, for voters and the Florida legislature to stand up to the proposed cuts, and help protect the state's greatest asset -- its children.
"The administration wants to cut funding for the agency that has the responsibility to discover abuses and prevent senseless injury and death -- like that of young Nubia, who was beaten and dumped in a trash bag in the back of a truck, allegedly at the hands of her adoptive parents," says Gerson. "They had been entrusted with Nubia's care by DCF, and unfortunately, there wasn't sufficient oversight even before budget and manpower cuts. Under the administration's proposal, the agency will be even more overwhelmed and underfunded. How does that do anything but create more tragedies and more crime victims?"
According to the Miami Herald Nubia and her twin brother Victor had been found in their adoptive father's truck on Valentine's Day -- Nubia already dead and Victor near death after being doused with toxic chemicals. Their adoptive parents, Jorge and Carmen Barahona, have been charged with first-degree murder in Nubia's death. Over the years, multiple complaints about the Barahonas -- alleging disturbing treatment of the children -- had been filed with DCF. Callers to the agency's hotline reported that Nubia and Victor were locked in bathrooms for long periods of time or bound with tape. Still, the children remained in the Barahona home and police were not notified.
The latest call -- from a therapist concerned about the children's safety -- came just four days before Nubia's body was found. A subsequent independent review recommended changes in DCF policy and procedures.
"Now we're asking DCF to do a better job while taking away resources and creating even higher case loads," says Gerson. "Actually what we need is more resources and more supervision. The administration may not see how that's just common sense, but voters can see it -- and they have to make sure their legislators see it, too."
Gerson -- a board member of the National Center for Victims of Crime, the nation's leading advocacy organization for crime victims -- urges all Florida residents to become advocates for the state's children. "By speaking and writing to lawmakers, we can make sure that proposals that imperil our youth never happen -- and changes that protect them do."
Founded in 1970 by Miami crime victim attorney Philip M. Gerson, the law firm of Gerson & Schwartz, P.A., has spent the past four decades protecting, and vindicating, the rights of individuals who have suffered serious harm. In the process, the firm has become recognized as "Top Lawyers" by the South Florida Business Review, and noted for its work with advocacy groups like the National Center for Victims of Crime and International Cruise Victims Association. To learn more about Gerson & Schwartz, visit http://www.injuryattorneyfla.com.
CONTACT:
Philip M. Gerson
Gerson and Schwartz, P.A.
305-371-6000
# # #