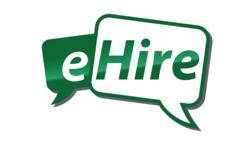 In 2011 many companies, startups and Fortune 500s alike, need to work harder and smarter to find IT talent.
Atlanta, GA (PRWEB) April 20, 2011
eHire LLC., an Atlanta-based recruiting and staffing company is looking to overcome a huge challenge facing many hiring managers and staffing companies. The challenge is that there are more highly skilled IT jobs than there seems to be professionals to fill them.
In 2011 many companies, startups and Fortune 500s alike, need to work harder and smarter to find IT talent. It is important to know where to look and what incentives to offer to attract those hard to find candidates. eHire offers their services to clients and candidates alike as subject matter experts in hope of helping professionals navigate this competitive IT market.
In such a hectic job market, it is difficult for job seekers to know whom they can trust. eHire uses feedback from successful relationships to determine what candidates and clients look for in a "trusted advisor". This research has been leveraged to build the new website that will serve as a respected outlet for the content that applies directly to those hiring and being hired.
eHire's Areas of Expertise:

Local IT and Business Trends: Being a "trusted advisor" instead of an "order taker" means that eHire frequently has first-hand insight on local happenings, as well as larger scale business trends. Whether it's who's hiring or the most desired company to work for, your Career Advisor at eHire can arm you with the information to make informed decisions.
Emerging Technologies: Think you know what's hot right now? Don't think, know. eHire's connections with the open source and startup communities give them unique access to the latest emerging technologies and sought-after skills.
Hiring and Career Advice: Everyone can benefit from career advice, whether you're the interviewer or the interviewee. What do you do when you resign and you company gives you a counter offer? Are you sure your resume is the best it can possibly be? Are your job descriptions attracting the right professionals? Get the latest tips and tricks that will help you be as successful as possible.
About eHire:
eHire LLC. is Atlanta's fastest growing source for Information Technology, Sales & Marketing and Executive Management talent. eHire's clients range from startups to Fortune 500 companies in a diverse range of industries. eHire serves as a resource for talented professionals and exclusive job opportunities across North America. For more information, please visit http://www.ehire.com.
Source: eHire, LLC.
Contact info:
eHire LLC.
Kate Clark, Marketing Manager
(678) 891-5265
kate(at)ehire(dot)com
# # #