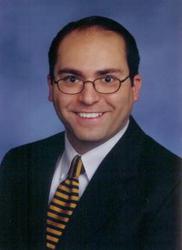 We are excited to have patients use our website to discover more about the link between gum disease and future heart problems
Santa Clara, CA (Vocus/PRWEB) April 19, 2011
Family Cosmetic Dentist, Dr. B. Andre Sassani of Santa Clara, CA is proud to announce the launch of a new patient experience. The practice recently launched a new website created by dental website design leader ProSites Inc. The website includes many interactive features like patient education videos and a free Smile Analysis feature that helps patients make better informed decisions about their oral health. Because Dr. Sassani's practice offers services like dental restorations and dental implants in San Jose as well as Santa Clara, they needed the ability to reach patients in different areas. For this reason, the website utilizes extensive search engine optimization techniques to reach patients and local consumers who are searching for relevant information on the general and comprehensive dental services that Dr. Sassani offers.
"We hope to have our patients in San Jose and Santa Clara use the website to find good information about dentistry," says Dr. Sassani
Current and prospective patients now have access to information about procedures, educational videos, before and after photos, and other informative content when they visit the new website. Some of Dr. Sassani's services include:
Cosmetic Dentistry
Teeth Whitening
Dental Restorations
In addition to being a valuable tool for online marketing and advertising, Dr. Sassani is utilizing his website to educate the public about the importance of oral health. One such way Dr. Sassani makes this possible, is including a page on the site with frequently asked questions and answers about oral hygiene.
"We are excited to have patients use our website to discover more about the link between gum disease and future heart problems," added Sassani.
Dr. Sassani has provided patients with safe,dental restorations in Santa Clara since establishing his practice in 2005. Dr. Sassani is also a member of the ADA, CDA and Santa Clara Dental Society. In addition to being licensed in California, Dr. Sassani is Board Certified in the North-Eastern Region of the U.S., which covers 15 States. For more information on Dr. B. Andre Sassani and his practice, visit the website at sassanidental.com.
###