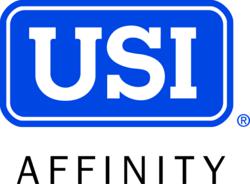 Philadelphia, PA (Vocus/PRWEB) April 19, 2011
"The Importance of Continuity in the Insured-Insurer Relationship" explores why thorough awareness of insurance carrier and policy considerations can be far more important than premium cost in the overall scheme of comprehensive protection.
When a firm switches carriers based on price alone, it can lead to serious gaps in continuous coverage. This white paper offers the policy conditions and features that must be considered before making a carrier switch.
For a copy of this free report, visit mybarinsurance.com/thoughtleadership or click on the link: http://www.mybarinsurance.com/content/downloadables/LPL_WP_Importance_of_Continuity.pdf.
About USI Affinity
For over 75 years, the divisions of USI Affinity have developed, marketed and administered insurance and financial programs that offer affinity clients and their members unique advantages in coverage, price and service. Our programs offer clients, from associations and unions to financial institutions, the edge they need to both retain existing and attract new members and customers. As the endorsed provider of affinity groups representing over 20 million members, USI Affinity has the experience and know-how to navigate the marketplace and offer the most comprehensive and innovative insurance packages available.
###