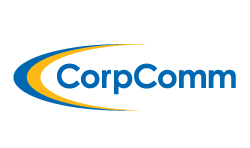 For defense and intelligence initiatives to survive and thrive in today's competitive economic environment, it is critical that policy makers understand a program's importance to national security.
Fredericksburg, VA (Vocus/PRWEB) April 19, 2011
CorpComm Inc., a strategic communications and management consulting firm that serves the Department of Defense and other federal agencies, announced today that it has expanded its offerings to include comprehensive government relations services specializing in the defense and national security arenas. John M. Erwin has joined the company as vice president of government relations to establish, develop, and lead the practice.
"For defense and intelligence initiatives to survive and thrive in today's competitive economic environment, it is critical that policy makers understand a program's importance to national security. Therefore it is equally important that industry players know best how to reach and most effectively educate legislative and regulatory policy makers," said Linda Hillmer, president and CEO of CorpComm.
"CorpComm's targeted defense- and national security-focused government relations practice ensures that our clients' messages are understood by target audiences. LTC John Erwin (USA, Ret) will add to the energy and expertise already on the CorpComm team; our new government relations practice area will build upon CorpComm's established reputation for outstanding, results-producing communications and management consulting support for the federal government," said Hillmer.
Erwin is a seasoned national security and defense strategist with more than 20 years of experience. Most recently, Erwin served on Capitol Hill as a Special Assistant for Legislative Affairs at the United States Special Operations Command (USSOCOM) in Washington, DC. There he leveraged his knowledge of congressional operations and the legislative process to educate government officials and acquisition authorities to influence their decisions relating to Special Operations Forces operational requirements, policy, acquisitions and appropriation of sensitive intelligence programs and defense appropriations issues.
Erwin's government relations expertise centers on federal-level executive and legislative branches, Congressional relations, defense acquisition, intelligence, and appropriations. He has advised senior military officials, elected members of Congress, professional staff members, small business leaders, and foreign defense officials and dignitaries.
At CorpComm, Erwin will build a full-service government relations and strategic communications practice that combines integrity, agility, and innovation to develop client-driven, customized approaches to meet corporate objectives.
"Evolving world events combined with financial and market uncertainties require effective representation in Washington by professionals who can navigate the complexities of Capitol Hill and who are passionate about and committed to client success," said Erwin. "With CorpComm, clients have a unique opportunity to benefit from proven government relations and strategic planning expertise that is bolstered by the accomplished talents of an award-winning communications and management consulting firm."
Earlier in his career, Erwin held a variety of Strategic Intelligence Officer positions and served multiple tours with joint, combined, and allied commands, Special Operations Forces, and intelligence community agencies. He earned his Master's of Science of Strategic Intelligence from National Defense Intelligence College and a B.A. in Business Administration from Transylvania University.
About CorpComm, Inc.
CorpComm, Inc. is an award-winning strategic communications and management consulting firm. Its communications professionals, program managers, and IT experts work together to deliver highly effective, inventive solutions that inspire participation, drive success, and provide measurable results. CorpComm is a HUBzone-certified, woman-owned small business. For more information, please visit http://www.corpcomm-inc.com.
###