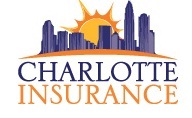 From performing the necessary outdoor maintenance to sprucing up the interior; you can ensure that your home and surrounding property is ready for the spring...
Charlotte, NC (PRWEB) April 20, 2011
Charlotte Insurance a locally based North Carolina insurance agency, is constantly striving for ways in which they can better serve their Carolina clients. With the recent arrival of spring, the team at Charlotte Insurance has compiled a list of helpful home maintenance best practices, guaranteed to get Carolina homeowners ready for the new season.
Throughout the fall and winter, many areas of your home become neglected, or simply aren't used quite as often. From performing the necessary outdoor maintenance to sprucing up the interior; you can ensure that your home and surrounding property is ready for the spring—before the warmer weather actually hits.
1. Work from the outside, then move in: the exterior of your home has been subject to more wear and tear, from the harsh winter months, than you may realize. Start by walking around your home; examine the caulking, inspect your windows as well as any weather stripping. Replace any of these aspects that appear weathered or may be cracking. It's also important to replace any missing shingles on your roof and thoroughly clean out your gutters—you don't want heavy spring showers to result in water damage.
2. Give your landscaping a facelift: for safety reasons alone it's critical to replace any cracked walkways, clear away any old garden hoses , rake away dead leaves and dispose of any tree limbs or debris from your sidewalk. It's also a great idea to get a head start on some spring cleaning; pressure wash concrete and paved areas, power wash vinyl siding, brick walls and any vertical surfaces on your home if needed.
3. Interior projects: the autumn and spring are the two most important times to evaluate your home's major HVAC; heating, ventilation and air conditioning systems. Clean or replace any filters, and be sure your air conditioning is working before the hot summer months roll through. Test your emergency systems as well – home alarm, fire alarm, carbon monoxide detectors and fire extinguishers.
Most importantly, the change of seasons provides the perfect opportunity for Carolina residents to review their current SC and NC home insurance. Taking the time to reevaluate your homeowners policy is a great way to determine if you are receiving all of the discounts available, need to increase coverage liability for structural reasons, or to just ensure that you have adequately protected your personal possessions.
Getting started on your spring maintenance schedule and policy review now will set you up for success by the time the spring season is in full swing!
About Charlotte Insurance:
With 5 convenient locations across the state of North Carolina, Charlotte Insurance has evolved into an all-inclusive, client-focused North Carolina insurance agency—committed to offering superior North Carolina and South Carolina insurance strategies for residents all across the region; whether you are from Matthews, Huntersville, Mooresville or beyond! Since 1992, the team here at Charlotte Insurance has been dedicated to changing the insurance industry for the better. Our keen attention to detail and unwavering commitment to quality service has enabled us to build strong, close-knit relationships with our customers and our overall community—relationships that thrive off of mutual understanding between agent and customer.
###