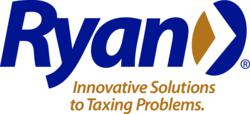 Dallas, TX (Vocus/PRWEB) April 19, 2011
Ryan, a leading global tax services firm with the largest indirect tax practice in North America, today announced that the Firm has received the 2011 Work-Life Innovative Excellence Award, sponsored by the Alliance for Work-Life Progress (AWLP), a division of WorldatWork. As the highest honor offered by AWLP, this prestigious award was established in 1996 to showcase programs and policies that demonstrate excellence in enhancing and promoting work-life effectiveness while achieving organizational goals. Recipients exemplify forward-thinking organizations that look beyond their own cultural, demographic, and organizational boundaries to continue their work-life efforts.
Ryan was selected based on the incredible success of myRyan, the Firm's innovative flexible work environment that changed the measurement of work performance from hours worked to results achieved. The Firm rolled out myRyan in August 2008 as a major culture shift designed to reach even higher levels of client service and employee satisfaction. Since its inception, myRyan has delivered tremendous dividends for the Firm, its clients, and its employees. Ryan has dramatically improved employee retention and satisfaction, while demonstrating solid year-over-year revenue growth. Most importantly, Ryan employees have achieved the highest client satisfaction ratings in the history of the Firm, while enjoying the freedom to meet the competing demands of work and life.
"We are honored to be recognized with yet another award for our innovative myRyan work environment and especially proud to lead our industry into a new era of business productivity built on employee flexibility," said G. Brint Ryan, CEO and Managing Principal of Ryan. "Our associates, worldwide, are demonstrating the value of incredible work flexibility and freedom by continuously delivering higher levels of superior client service and results."
Ryan will be recognized and honored at a ceremony during the annual 2011 WorldatWork Total Rewards Conference and Exhibition, Tuesday, May 24, 2011, at the San Diego Convention Center.
About Ryan
Ryan is a leading global tax services firm, with the largest indirect tax practice in North America and the seventh largest corporate tax practice in the United States. Headquartered in Dallas, Texas, the Firm provides a comprehensive range of state, local, federal, and international tax advisory and consulting services on a multi-jurisdictional basis, including audit defense, tax recovery, credits and incentives, tax process improvement and automation, tax appeals, tax compliance, and strategic planning. In 2010, Ryan received the International Service Excellence Award from the Customer Service Institute of America (CSIA) for its commitment to world-class client service. Empowered by the award-winning myRyan work environment, which is widely recognized as the most innovative in the tax services industry, Ryan's multi-disciplinary team of more than 900 professionals and associates serves many of the world's most prominent Fortune 1000 companies. More information about Ryan can be found at http://www.ryan.com.
PRESS INFORMATION CONTACT:
Jim Aubele
Chief Marketing Officer
Ryan
972.934.0022
jim.aubele(at)ryan(dot)com
###