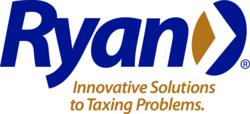 Boston, Massachusetts (Vocus/PRWEB) April 19, 2011
Ryan, a leading global tax services firm with the largest indirect tax practice in North America, today announced that the Massachusetts Department of Revenue ("the Department") recently issued a Letter Ruling (LR 11-2), which provides that Massachusetts sales tax is due on charges for the use of software hosted on the seller's server.
The taxpayer in the Letter Ruling sells subscription access to its Web-based database. The database includes global business and financial information, which allows customers to create customized reports containing trade data, credit scores, legal filings, and general corporate information. For an additional fee, which is generally separately invoiced, customers may also use add-on, Web-based applications to automate credit-approval decisions, manage risk exposure, and create customized credit applications. The add-on applications are hosted on the taxpayer's server or on a third-party server.
The Department determined that subscriptions to access business and financial information compiled by the taxpayer were nontaxable database-access services under Massachusetts sales and use tax laws. However, because the add-on applications gave customers the ability to enter and manipulate their own information, the purchase of hosted add-on applications was the purchase of a right to use computer software and subject to Massachusetts sales and use tax.
About Ryan
Ryan is a leading global tax services firm, with the largest indirect tax practice in North America and the seventh largest corporate tax practice in the United States. Headquartered in Dallas, Texas, the Firm provides a comprehensive range of state, local, federal, and international tax advisory and consulting services on a multi-jurisdictional basis, including audit defense, tax recovery, credits and incentives, tax process improvement and automation, tax appeals, tax compliance, and strategic planning. In 2010, Ryan received the International Service Excellence Award from the Customer Service Institute of America (CSIA) for its commitment to world-class client service. Empowered by the award-winning myRyan work environment, which is widely recognized as the most innovative in the tax services industry, Ryan's multi-disciplinary team of more than 900 professionals and associates serves many of the world's most prominent Fortune 1000 companies. More information about Ryan can be found at http://www.ryan.com.
PRESS INFORMATION CONTACT:
Jim Aubele
Chief Marketing Officer
Ryan
972.934.0022
jim.aubele(at)ryan(dot)com
###