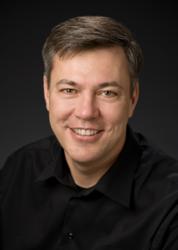 Port Townsend, WA (Vocus/PRWEB) April 19, 2011
Intellicheck Mobilisa, Inc., a global leader in access control and wireless security systems, announced today that Dr. Nelson Ludlow, the Company's Chief Executive Officer, has been appointed Chairman of the Board of Directors. Dr. Ludlow has served as Chief Executive Officer of Mobilisa since 2001, and continued in that role following Intellicheck Mobilisa's merger in 2008. As Chairman, Dr. Ludlow will lead the Board, assist with strategic initiatives, and assist the new CEO as needed on a host of matters including product and strategic development. He replaces John W. Paxton, Sr., who is stepping down as Chairman of the Board.
Mr. Paxton commented, "Personal reasons have caused me to make this difficult decision at the current time to step down as Chairman of the Board and as a member of the Company's board of directors. I thoroughly enjoyed my time at Intellicheck Mobilisa, and I regret having to leave this great company with its outstanding workforce and management team."
Steve Williams, the Company's Chief Operating Officer, has been appointed by the board of directors as the Company's Chief Executive Officer. Mr. Williams has served as Chief Operating Officer since Intellicheck Mobilisa's merger in 2008 and formerly was Mobilisa Inc.'s Chief Operating Officer.
Dr. Ludlow commented, "I want to thank John Paxton for his service to this Company. He left Intellicheck Mobilisa in a stronger position than when he joined us and he will be greatly missed. We all want to wish John much success in his future endeavors."
Dr. Ludlow went on to say, "I would also like to take this opportunity to congratulate Steve Williams on his promotion to Chief Executive Officer. This was the logical choice for the Board. Steve has been our COO for a number of years; he knows our products, he knows our clients, and he knows our business. We are confident in his ability to take our Company to the next level and I look forward to continuing our work together in this new capacity."
Steve Williams commented, "I want to thank the Board for their vote of confidence and trust they have placed in me as the new CEO. This is a tremendous opportunity for both Nelson and I, and I look forward to the challenges of the new position. Our products, I believe, are the best in class and our staff top-notch. I'm excited for the changes taking place and look forward to continuing our market advancement."
Dr. Ludlow has over 25 years experience in software development for the military and corporate sectors. He holds a PhD in Artificial Intelligence from the University of Edinburgh, Scotland and completed Post-Doctoral work in Computer Science at the University of Cambridge, England. He previously was CEO of Mobilisa and Chief Scientist of Orincon, both of which had high growth and were successfully merged or acquired by public companies.
Mr. Williams has more than 29 years of experience in project management, operations, business development, and sales. He is a Doctoral candidate at the University of Maryland University College and holds a Master of Business Administration from the University of North Dakota, a Master of Arts in Organizational Management from The George Washington University in Washington, DC and a Bachelor of Science in Business Administration from Methodist College, graduating Magna cum Laude.
About Intellicheck Mobilisa
Intellicheck Mobilisa is a leading technology company, developing and marketing wireless technology and identity systems for various applications including: mobile and handheld wireless devices for the government, military and commercial sectors. Products include the Defense ID system, an advanced ID card access control product currently protecting over 80 military and federal locations, and ID-Check, patented technology that instantly reads, analyzes, and verifies encoded data in magnetic stripes and barcodes on government-issue IDs from U.S. and Canadian jurisdictions for the financial, hospitality and retail sectors.
###