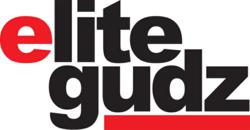 Elite Gudz isn't our typical type of client at DRIVEN and that's what makes this new relationship special.
New York, NY (Vocus/PRWEB) April 19, 2011
Elite Gudz, a Long Island, New York design studio specializing in digital multimedia, street art and toys, recently announced that it has chosen DRIVEN Public Relations, an international public relations firm based in Southern California, as its agency of record. Elite Gudz produces original creative content for such platforms as mobile applications, comic books, designer toys, apparel and for production under their own brand – as well as consulting in marketing, design and creative services.
"We have full confidence in DRIVEN's ability to spread the word about Elite Gudz and our unique brand of creativity. We already have an established community of fans, but we're excited to take the next step to reach a larger audience," said Brian Ferrara, Creative Director for Elite Gudz. "Having worked with DRIVEN in the past, we are excited to have them working with us in an ongoing, full-time capacity."
"Elite Gudz isn't our typical type of client at DRIVEN and that's what makes this new relationship special. Elite Gudz tests the limits of creativity and continually innovates with its extensive line-up of street inspired products," said Mike Caudill, President, DRIVEN Public Relations. "Our vast experience in media relations will begin charting a new path for Elite Gudz by putting their edgy products more directly in the hands of media and consumers alike."
Elite Gudz's original product portfolio features the hugely popular mobile application Graffiti Spray Can and soon-to-be-released Graffiti Spray Can 2, as well as their line of "Goons & Bots" applications and toys, the "Concrete Immortalz" comic book series, the Maxim Magazine Champagne Popper mobile application and much more. Elite Gudz team members are all established artists and have worked with brands such as Star Wars, Microsoft, Sony, Iconic Motors, McDonalds, Disney, Kodak, Ecko Unltd., Budweiser and Def Jam Recordings.
About Elite Gudz: Elite Gudz is a creative studio founded by artists and creators from the worlds of graffiti, comics, designer toys and technology. Their first mobile application, Graffiti Spray Can, climbed to the #1 spot in Entertainment and Free Applications charts around the world within days of its release. Elite Gudz has since become leaders in designing creative content for mobile, tablet and consoles with designer platform production and new media for mass markets. For more information, visit http://www.elitegudz.com.
About DRIVEN Public Relations:
Based in Temecula, California, DRIVEN Public Relations is a specialized public relations firm that delivers high-impact and targeted public relations and event management in the automotive, motorcycle, watercraft, and alternative energy industries. DRIVEN's core competencies include: brand building, media relations, strategic counsel, executive visibility, event management, press material development, advertising, media planning, trade show support and product launches. For more information, visit http://www.drivenpublicrelations.com.
For media information, please contact Lauren Williams, DRIVEN Public Relations, 951-719-1040.
###