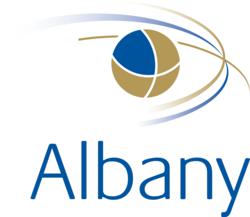 Mountain View, CA (Vocus/PRWEB) April 19, 2011
As the use of contingent labor increases, both federal and state agencies and plaintiffs' attorneys are increasing their focus on independent contractor misclassification. Leading labor law attorney Kevin Hishta of Ogletree Deakins, together with industry expert Jason Posel, senior vice president of strategy and solutions for Albany Services, will explore strategies and practices for compliantly engaging contract workers, both individually and via third-party firms, to help companies ensure they avoid ending up on the wrong side of an audit or class action lawsuit.
Mr. Hishta has extensive experience in advising clients on contingent worker issues while Mr. Posel has over 10 years experience in managing contract workers and associated tax and labor law issues for corporate clients and both are regular speaker on such issues.
The webinar will cover:

The rules and regulations determining independent contractor status. Understand the key distinctions between independent contractors and employees;
The risks of independent contractor misclassification and the penalties of reclassification;
The strategies and practices for mitigating misclassification risk, including key contract terms, defensible policies and procedures, and comprehensive training programs;
The benefits of using a third party for evaluating independent contractor status; and
Reclassification strategies.
When:
Date: Thursday April 28, 2011
Time: 11am Pacific, 12pm Mountain, 1pm, Central, 2pm Eastern
Who:
Human Resources, Contingent Workforce Managers, Finance, Procurement, Legal executives, Corporate recruitment
Speakers:
Kevin P. Hishta (Olgletree Deakins)
Jason Posel (Albany Services)
James M. McGrew - Moderator (Olgletree Deakins)
Cost:
$99.00
$49.00 (Ogletree Deakins client discount)
To Register Contact:
Moira Cue at (310) 217 - 8191 ext. 221 or webinars(at)olgetreedeakins(dot)com or visit the Olgetree Deakins website.
About Albany
With Albany's contractor management solutions, companies can more efficiently and cost-effectively engage, pay and manage the talent they need while mitigating the risks associated with contingent workers. With 17 years of experience our contractor management and payroll programs include: Employer of Record (Albany hires your pre-identified contractors as our own W-2 employees); Agent of Record services (billing and payment consolidation for Independent Contractors); and the most comprehensive Independent Contractor Compliance program available.
About Ogletree Deakins
Ogletree Deakins is a national labor and employment law firm, representing management in all types of employment-related legal matters. The firm has more than 500 lawyers located in 40 offices across the United States. In addition to handling labor and employment law matters, the firm has thriving practices focused on business immigration, construction, employee benefits, environmental, and workplace safety and health law. Ogletree Deakins represents a diverse range of clients, including more than half of the Fortune 50 corporations in the United States. http://www.ogletreedeakins.com
# # #