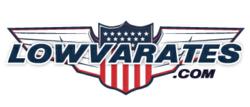 Salt Lake City, UT (Vocus/PRWEB) April 19, 2011
LowVARates.com officially released its white paper document to help California veterans and military families receive a guide on using a California VA home loan.
The VA loan industry differs from conventional and FHA loans and there are many misconceptions about VA home loans. The white paper is designed to help California veterans receive accurate and helpful information about the VA loan industry.
Owner of LowVARates.com, Eric Kandell, created the white paper to help veterans know the true facts behind the benefits of VA loans. "Many lenders force military and veterans into different loans by giving them false information about VA loans," Kandell said. "Most of the time the lenders are just not familiar with VA loans and do not want to take the time to learn the process. Consequently this is providing a great disservice for the men and women of the U.S. Armed Forces."
The white paper discusses the top five things California military home owners need to know when purchasing or refinancing a home. The white paper is a valuable tool to point veterans in the right direction when they are trying to figure out their home financing.
According to recent California home statistics, from 2007-2010 California has seen about a 25-30% reduction in housing prices. This is well above the national average and makes California a great buyer's market, particularly those buying for the first time.
The California economy has been hit extremely hard over the past 3-4 years, but is slowly trending up. At the end of 2010, the California unemployment rate decreased about 2% from 9.4% in 2009 to 7.5% at the end of 2010.
"The market is starting to pick up again in California as the economy starts to turn around," Kandell said. "California is still one of the best buyer's market in the nation right now." Getting a VA loan in California offers military families and veterans the only loan on the market with no-money-down or 100% financing. Also, interest rates are historically low and veterans and military families can take advantage of the many benefits of a VA home loan.
The LowVARates.com white paper allows veterans to make an educated decision when deciding between different loan options for their home.
"Veterans and military families need the best available information so they can take advantage of their hard earned benefits," Kandell said. "The LowVARates white paper gives veterans an unbiased analysis on the VA loan industry."
To receive a copy of the LowVARates.com white paper please visit: http://www.lowvarates.com/get-your-va-white-paper-now
ABOUT LOWVARATES.COM
For the past 20 years LowVARates.com has been dedicated to serving veteran homeowners. We specialize in providing VA loans to qualified veterans for mortgage purchases and refinances. These loans provide lower interest rates and monthly payments than other traditional loans.
VA loans are currently the only program left that allows no-money-down loans providing a secure mortgage option guaranteed by the Federal Government. Our professional staff and loan officers will assist you to lock in low interest rates and take advantage of the unique opportunity provided through VA loans.
# # #