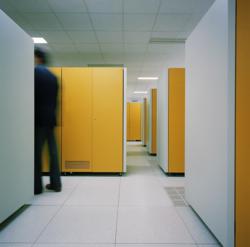 "To ensure that our global customers always experience the best performance, Hatsize is introducing global multi-datacenter capabilities," said Sue Miller, Hatsize CEO.
Calgary, Alberta Canada (PRWEB) April 21, 2011
Hatsize, the leading cloud automation software provider of hands-on demos and training, today announced that it has fully-operational global multi-datacenter delivery capabilities in Europe, Asia, and North America that are designed to showcase their customers' products with optimum performance and minimum latency no matter where users are located. On average Hatsize customers report a 4 to 5 fold increase in speed for users based in Europe and Asia.
"Hatsize provides product demos and training for some of the high tech industry's leading global companies," said Sue Miller, Hatsize CEO. "To ensure that our customers around the world always experience the best possible performance – even when they use thousands of sessions concurrently - we created the Hatsize worldwide network of private clouds. Our customers are extremely happy with the improved experience they receive globally and the ability to apply their licenses as needed to the various locations."
Why a Worldwide Network of Private Clouds Matters
There are three reasons why a worldwide network of private clouds or multiple datacenters located in different regions around the world are more important than ever and critical to the successful delivery of virtual lab/cloud based demos and training.
1) Companies are starting to understand they must provide a better user experience for all users including global end users, who are no longer willing to accept data latency and slow performance.
2) Companies desiring growth have realized that emerging markets are forecast to grow faster than advanced economies and they will likely drive a larger percentage of net new business.
3) Companies require a global presence – in terms of their workforces and their customer bases – both of which need product demos and training.
Hatsize Worldwide Network of Private Clouds
Today, Hatsize has a worldwide network of private clouds based on three, fully-operational datacenters in North America, Europe and Asia, which can currently support more than 100,000 sessions per month. The Hatsize global network of private clouds provides industry leading uptime, session quality and customer satisfaction. Performance is 4-5 times faster in Europe and Asia than using the solution remotely from North America.
The global datacenters utilize premium infrastructure including state-of-the-art the highest level of reliability including minimum N+1 redundancy for every power system; biometric scanning; "lights out"/opaque cages, video and infrared surveillance; intrusion-detection scanning and security audits. Also, customer data is firewalled and partitioned so that customers cannot access each other's data.
In addition, the three datacenters are linked to provide failover, backup, and disaster recovery support to ensure seamless delivery of both on-demand and scheduled sessions globally.
It is worth noting that the Hatsize cloud-based demo and training solution can also be delivered through a client's own datacenters. However, unless a client has a significant investment in lab equipment and specialized physical devices, it is probably more effective - both from a cost and performance perspective - to let Hatsize deliver the cloud based demos and training globally from its new worldwide network of private clouds.
Find out more about the Hatsize product and Hatsize solutions for sales, channels and training.
About Hatsize
Hatsize is a leading cloud automation software company that has provided over 2 million hours of cloud-enabled demo and training sessions for the world's most successful technology companies including IBM, Juniper, Sun Microsystems and Symantec.
###