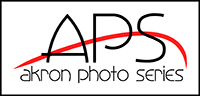 Photographers finally have an opportunity for the first time to attend a local workshop series of this caliber on a regular basis.
Akron, OH (PRWEB) April 28, 2011
Adobe's leading expert in Lightroom and Photoshop, Julieanne Kost, is making a rare appearance and coming to the Midwest in May.
"Nobody in the world does a better job than Julieanne Kost when it comes to teaching Lightroom and Photoshop! She's simply incredible and I'm so excited I was able to talk her into coming to the Cleveland/Akron area," commented Skip Cohen, founder of the Akron Photo Series.
Julieanne Kost will be teaching two different programs. Her, "short course," will be held on May 23 from 6:30 - 9:30 pm. Cost is $60, but with the Dodd's Camera discount code of, "DODDS," attendees will save $15. Enter DODDS for the all day program on May 24 from 9:00 - 5:00pm and there's a savings of $80 off the $275 price listed. Lunch is included in the all day workshop.
Both workshops will be held at the Hilton Akron/Fairlawn on West Market St (Rte 18) just off US77. Registration for this unique opportunity is now open.
The Akron Photo Series is the creation of long time photo industry executive, Skip Cohen and is dedicated to helping professional photographers in the community, while raising money and awareness for Akron Children's Hospital.
"We originally announced 10% of the gate would go to the hospital with each program, but thanks to the instructors, we're actually donating much more. We were able to contribute 25% of the proceeds from the last program and hope to continue the trend! Plus all donations now go to to Akron Children's new Expressive Therapy Center, where photography will be one of the many creative tools used in working with children.
Sponsors for the workshop series include Dodd's Camera, Albums Inc., PPO (Professional Photographers of Ohio) and ASMP (American Society of Media Photographers).
To date the workshops have raised over $6500 for the hospital. Additional information about the workshop series along with access to registration can be found at http://www.AkronPhotoSeries.com.
Looking for more information about other educational programs supporting professional photographers? Check out Skip's Photo Network for links to GoingPro, PWSPI (Professional Wedding and Studio Photographers International) and Skip's Summer School. All of these projects focus on education for aspiring and professional photographic artists.
###