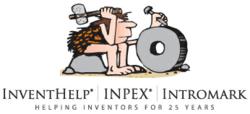 PITTSBURGH, PA (PRWEB) April 20, 2011
InventHelp®, America's largest inventor service company, announces that one of its clients, an inventor from Maryland, has designed a doll line that would feature fairies that represent various fruits, such as pears and apples. This invention is patented and a prototype is available.
"Healthy Faieries" dolls are designed to assist children and parents facts about the various fruits and their nutritional value, thus hoping to inspire a more nutritious, healthier diet. With an entertaining and decorative design, each "Faiery" in the series is supplemented with a corresponding and educational book to assist families in the prevention of such diseases as Childhood Obesity and Juvenile Diabetes.
Healthy Faieries are dolls created and designed to represent the various fruits from around the world. Each doll would measure 7 to 8 inches high and 2 to 3 inches wide. The dolls would be comprised of a glittered plastic-fruit body, clay-molded heads and limbs, shoes and beads. The heads would feature fabricated hair and "wiggle" eyes. Each doll has its own accompanying and corresponding book about the origin and nutritional value of the fruit. The dolls serve as a visual reference for the child and the parents. The book series features colorful, playful, "arty" and "real-life" fruit characters. Variations of Healthy Faieries could include different life experiences, such as ball-playing, ballet, old age, unmarried individuals, library work, etc.
InventHelp® is attempting to submit the invention to companies for review. If substantial interest is expressed, the company will attempt to negotiate for a sale or royalties for the inventor. For more information, telephone Dept.08-BTM-496 at (800) 851-6030.
###