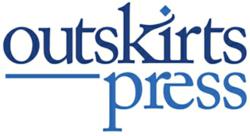 The top ten best selling books in self-publishing for March 2011.
Denver, CO (Vocus/PRWEB) April 19, 2011
Alphabetically, the ten best performing books in self-publishing for the month of March were:

Acquisition, by Robert W. Zinnecker
Firestarters, by Rev. Benjamin Berinti
From Miracle to Miracle, by Alicia Fleissig Magal
God Speak Through Me, by Sheila Denise Moore
The Man Came and Took it Away, by W.G. Bowser
New Shoes for Chili Bean, by Kathy Smith
Presentation Skills 201, by William R. Steele
Turtle Music, by New Mexico Poetry Alliance
What To Do When You Become the Boss, by Bob Selden
Z1N1: The Zombie Pandemic, by Mitchell Layne Cook
All these books, and other Outskirts Press titles, are available from all major online retailers like Amazon, Barnes & Noble, Powells, Books A Million, and others, plus conveniently from the Outskirts Press Direct bookstore at http://outskirtspress.com/bookstore for discounts ranging from 10% – 55%.
About Outskirts Press, Inc.
Outskirts Press offers high-quality, full-service self-publishing and book marketing services for writers and professionals who are seeking a cost-effective, fast, and flexible way to publish and distribute their books worldwide while retaining 100% of their rights, 100% of their profits, and 100% of the creative control. http://www.outskirtspress.com.
Outskirts Press, Inc., 10940 S. Parker Rd - 515, Parker, Colorado 80134
http://outskirtspress.com, 1-888-OP-BOOKS
# # #