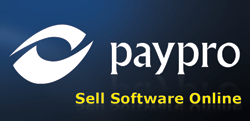 It provides a wonderful opportunity to support software developers' community, meet new people, enjoy thought-provoking discussions and consequently significantly improve our eCommerce solution
Toronto, ON (Vocus/PRWEB) April 19, 2011
PayPro Global, an international eCommerce solution provider offering innovative tools to sell software online, today announced that it is actively involved as a gold sponsor in the coming ISDEF Spring 2011 , one of the major IT events in the CIS countries and Ukraine. PayPro Global will participate as an exhibitor as well as a speaker at the marketing section of the conference.
ISDEF Spring 2011 takes place at the RUS hotel in Kiev, Ukraine, from April 22 through April 24. It is a three day event for software companies, including a series of round tables covering almost every aspect of shareware business, from legal issues and human resource management to PR and marketing.
PayPro Global will introduce its feature-rich, end-to-end EasyCommerce platform designed for software vendors to securely sell software online. Focused on software vendors' needs, PayPro Global will demonstrate a number of recently developed features, designed to optimize checkout and maximize conversion rate and revenue. All attendees are encouraged to stop by PayPro's booth and meet with the company's representatives. In addition, PayPro will deliver a presentation on hot eCommerce topics 2011 in the marketing section of the conference.
"ISDEF is a great conference for PayPro Global to be involved in," said Matthew Silverman, PayPro Global CEO. "It provides a wonderful opportunity to support software developers' community, meet new people, enjoy thought-provoking discussions and consequently significantly improve our eCommerce solution."
More information about ISDEF conference is available at http://isdef.org.
About PayPro Global
Founded in 2006, PayPro Global, Inc. develops and hosts an eCommerce solution that allows anyone to easily sell software online. PayPro Global supports more than one hundred currencies, all major credit cards, and a wide variety of payment options. The company also offers software developers state-of-the-art licensing, activation, and anti-piracy protection for their applications. PayPro Global is headquartered in Toronto, Canada, with development centers in Ramat Gan, Israel and Lugansk, Ukraine, and regional offices in Milwaukee, USA, and London, UK.
Web site: http://www.payproglobal.com
Contact
Matthew Silverman, CEO
PayPro Global, Inc.
Suite 1117
250 The East Mall
Toronto, Ontario
M9B 6L3
Canada
Phone: +1-646-873-6857 (Canada)
# # #