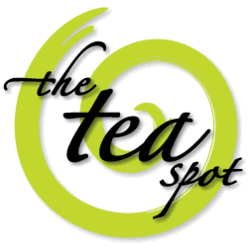 The Tea Spot is a local Boulder company that offers high-quality teas with whimsical flavors. We embrace local producers and are pleased to have a wide selection of The Tea Spot varieties in our new store. - Dale Kamibayashi
Boulder, CO (PRWEB) April 21, 2011
On April 22, 2011, Alfalfa's is reopening in its original location, 1645 Broadway, at Arapahoe Avenue in Boulder. As it was over twenty years ago, Alfalfa's mission is to offer natural, high end products to their community. They are committed to supporting this community by stocking fresh foods from local vendors in their 20,000 square foot store and café.
One local Boulder-based vendor is The Tea Spot, a philanthropic loose leaf tea company. Alfalfa's will carry 15 of The Tea Spot's loose teas in bulk - more than any other retailer in the country. Boulderites will have access to their favorites - such as Climber's High, Coconut Milky Oolong and Blood Orange Smoothie. The bulk tea selection will also include The Tea Spot's best sellers Bolder Breakfast, Meditative Mind and Boulder Blues, as well as nine single estate organic teas. In addition to the extensive bulk leaf tea selection, The Tea Spot's retail tea tins will be stocked in Alfalfa's packaged tea section.
The Purchasing Director for Alfalfa's, Dale Kamibayashi, expressed his excitement stating, "The Tea Spot is a local Boulder company that offers high-quality teas with whimsical flavors. We embrace local producers and are pleased to have a wide selection of The Tea Spot varieties in our new store." Sharing appreciation, Maria Uspenski, CEO and founder of The Tea Spot, became nostalgic when recalling her first experience in the original Alfalfa's store. After previewing the new store at last night's launch party, Uspenski described it as, "the most extraordinary natural and organic epicurean market I've yet to see in the U.S."
Shoppers can anticipate Alfalfa's doors to open tomorrow at 7:30 am on Earth Day, April 22nd, 2011.
ABOUT THE TEA SPOT, INC The Tea Spot is a certified woman-owned and operated business producing proprietary products for loose-leaf tea. Patented tea serving and steeping products are marketed under the Steepware® trademark. They also offer a line of exclusive, organic, and Fair-Trade Certified™ leaf teas. Based in Boulder, Colorado, the company was founded in 2004 by Maria Uspenski, a cancer survivor drawn to the health benefits of leaf tea during her recovery. She set forth to modernize the loose-leaf tea experience, making it an everyday luxury. Her message is simple and powerful: tea in its freshest form renders incredible flavor, unmatched health benefits, and is eco-friendly. The company ensures that its products uphold clean, sustainable and fair manufacturing standards. The Tea Spot's model of social entrepreneurship incorporates a culture of giving as it grows: Ten percent of every sale made is donated in-kind to cancer and community wellness programs. More at theteaspot.com or media(at)theteaspot(dot)com.
# # #