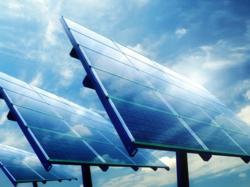 Case studies of recent projects conducted at a variety of facilities including a supermarket, health club and a major food manufacturer were also presented to show that an ROI of less than 3 years is easily achievable
Bridgewater, NJ (PRWEB) April 21, 2011
John Gerace, Ph.D., P.E., Executive Vice President of Energy Edge Technologies Corporation, presented a paper titled, Energy Efficiency Improvements and Green Technologies and Their Dual Role of Reforming Cost Structures to Enhance Profit-Making Capacity and Meeting Sustainability Goals, at the Global Landscapes Conference held at King's College, in Wilkes-Barre, PA on April 14 and 15, 2011.
The Global Landscapes Conference was supported in part by a U.S. Department of Education Business & International Education grant, the McGowan School of Business, and the McGowan Ethics Center.  The objective of this interdisciplinary conference was to promote discussion of green issues across academic curricula and business practice. The conference also explored different ways to: implement social, environmental, and economic sustainability; prepare a future "green collar" workforce; and bring sustainability to institutional practices, policies, and contemporary culture. The conference brought together professionals, key decision makers, and leaders committed to sustainability, triple-bottom-line corporate strategies, green building, economic development, renewable energy, climate change, transportation, social equity, and corporate and consumer responsibility.
Dr. Gerace's paper was very well received and focused on highlighting energy efficiency technologies and energy conservation measures that firm's can presently adopt that will reduce energy costs, generate a return on investment of less than 3 years, garner government tax benefits and utility rebates, and reduce greenhouse gas emissions.
Dr. Gerace discussed how current economic conditions and uncertainty along with present ecological perils have posed a perplexing problem for business and in particular electric utilities in terms of the dual needs to generate an acceptable return on equity and to adopt a "corporate social responsibility" strategy that emphasizes stakeholder expectations of sustainability and environmental stewardship.
The paper discussed how a firm that recognizes the perils of the ecological crisis and the prospects of low consumer demand and low profit potential can approach the divergent problems in a socially, financially and ecologically responsible and beneficial way. Drawing from managerial economics and focusing on technological strategies to achieve resource productivity improvements the paper showed how improving energy efficiency and reducing variable energy costs will reduce the firm's break-even point and help to increase the likelihood of earning a positive economic profit during a period of reduced spending. The paper described a variety of commercially available technologies to improve energy efficiency and how each can compete with other revenue generating projects in terms of the marginal efficiency of capital and how to translate the energy savings into CO2 greenhouse gases emission reductions.
Case studies of recent projects conducted at a variety of facilities including a supermarket, health club and a major food manufacturer were also presented to show that an ROI of less than 3 years is easily achievable.
Some of the Energy efficiency improvement technologies that were highlighted included:

    Intelligent HVAC/Refrigeration Controls
    Demand Controlled Ventilation (DCV)
    Electronically Commutated Motors (ECM)
    Heat Recovery Technology-Super Condensing Unit
High Efficiency Transformers
    Anti-Compressor Short Cycling
Power Quality
    Liquid Pressure Amplification
Ultrasonic leak detection 
Lighting Retrofits
Thermal Quality Simulation
Dr. Gerace concluded the presentation by providing his vision of the future.
Anyone wishing additional information can contact John J. Gerace, Ph.D., P.E., Executive Vice President, at Energy Edge Technologies, 1200 Route 22 East, Suite 2000, Bridgewater, New Jersey, 08807, or by calling directly at 215-962-3614 or by email at john(at)energyet(dot)com.
About Energy Edge Technologies Corporation (EETC) provides single-source and turnkey energy engineering, energy management, design/build and consulting services that reduce a new or existing facility's energy consumption, operating costs and C02 emissions by optimizing efficiency and performance using a "whole building" approach. For more information, visit http://www.energyet.com.
###