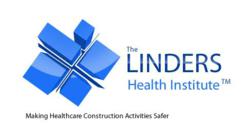 "Maintaining best practices for infection prevention has never been so critical as it is today."
Orlando, FL (PRWEB) April 21, 2011
The Linders Health Institute, a division of Philders Group International Inc., is pleased to announce that the organization will offer their training course, the Fundamentals of Infection Control Risk Assessment over two days in May 2011. Registration for the course to be conducted May 26 and 27 is now open, and healthcare architects, engineers and contractors are encouraged to attend.
The Fundamentals of Infection Control Risk Assessment (ICRA) is designed to introduce concepts and best practices in healthcare construction to contractors and building professionals. According to Marlene Linders, Executive Director of The Linders Health Institute, infection control in healthcare facilities is a growing concern. "It's vitally important that building professionals understand the implications of infection control in the healthcare construction industry."
Ms. Linders recommends the course for the entire spectrum of professionals that engage in the construction or renovation of medical buildings, including builders, contractors, architects and legal counsel. She says, "Airborne pathogens and microbes are invisible enemies that have the potential to do great harm. Unchecked, they can cause infections of patients that lead to a compromise in health and even death. For workers, it can lead to lost days due to illness, increased financial cost, and liability."
Participants in the ICRA course will address a number of issues and challenges associated with healthcare construction. Topics include healthcare associated infections (HAIs) and hospital safety; challenges posed by multi-drug resistant organisms (MDROs); the financial costs of HAIs; and the importance of defining a workplace safety program that includes provisions for the control of infectious disease, as well as the legal liability of not meeting compliance.
The Linders Health Institute is the sole course provider for infection control certification for Best Practices in construction. Their course is accredited by the American Council for Accredited Certification (ACAC), formerly the American Indoor Air Quality Council. Participating healthcare contractors and industrial hygienists are eligible for continuing education credits and re-certification credits.
The Linders Health Institute is dedicated to helping create a safer healthcare construction environment and ensuring compliance with industry standards. The staff educates, trains and assists professionals engaged in the construction and management of healthcare facilities to help them with legal due diligence and compliance for The Joint Commission standards.
###