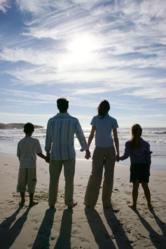 We have had enormous success providing both direct to consumer and private-label sexual predator alert services and we can extend those benefits to sites with very limited IT resources. Screening doesn't need to be an expensive stand-alone project.
Orlando, FL (PRWEB) April 19, 2011
In a bold move, Match.com announced it will soon start checking their membership against known registered sexual offenders. Last week a woman filed a lawsuit against the company, saying she was sexually assaulted while on a date with a man she met through the dating site. While this move might seem logical, if not absolutely necessary to the average person, it actually is a big step forward in the online dating world.
Two previous problems prevented this important safety procedure from happening: failings of the technology and the risk of bad PR.
In the past, the sex offender data quality and matching technology was too unreliable to trust. The chances of incorrect matching, either positive or negative, were far too high.
Perhaps due to the lack of accuracy, dating sites became afraid of the PR possibilities – and being called out for having sex offenders among their members, or incorrectly identifying members as sex offenders when they are not.
Now, companies such as MegansLaw.com provide extremely accurate, updated and complete sex offender data, as well as robust and rapid ways of matching membership databases. As such, many major dating sites have realized that the liability is likely far greater if they don't check for offenders.
To some, this is just common sense. The sex offender registry exists for a good reason, and people do not get placed on there without cause. To not use such valuable information in a logical and protective way, dating sites are risking a far greater liability. MegansLaw.com has been providing services to large social networks and provides a real time solution.
About MegansLaw.com:
MegansLaw.com is operated by HD Publishing Group, the pioneer in the online people search business since 1996. The site provides a free consumer service to locate registered sex predators. The company created the first sexual predator alert service and provides services both directly to consumers and as a solution to online companies with membership databases. MegansLaw.com's state of the art data infrastructure stores and processes billions of records serving millions of requests daily in sub-second times to the world's most demanding clients. The MegansLaw.com platform allows businesses to utilize the most comprehensive, current, sex-offender data with none of the management and technology overhead of acquiring and utilizing these data sets.
###