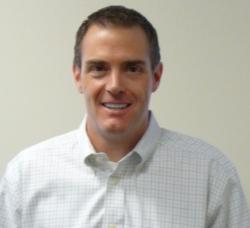 Denver, CO (PRWEB) April 20, 2011
Swisslog, a leading provider of automated materials transport and medication management solutions for hospitals, today announced it has promoted James D. Collier to the newly-created position of vice president of information technology at its Healthcare Solutions (HCS) North America division headquartered here.
Collier, a 16-year veteran of the company, had been the division's IT director.
"This promotion recognizes Jim's long-standing excellence as head of our information systems group, which is responsible for both our IT infrastructure as well as all software applications that allow us to efficiently and effectively operate our business every day," said Charlie Kegley, president of Swisslog Healthcare Solutions North America.
As part of Collier's promotion, he has been named the project leader for three critical corporate projects: evaluation of Swisslog's global IT infrastructure, implementation of a global Intranet, and implementation of a global email and communications platform.
Swisslog Healthcare Solutions is the leading supplier of logistics automation solutions for healthcare facilities. Swisslog has installed automated materials transport and medication management systems in more than 3,000 hospitals around the world, including more than 2,000 in North America. Swisslog offers total systems design, manufacturing, installation and customer support providing a complete supply chain management approach to the logistics challenges of hospitals. The North American division of Swisslog Healthcare Solutions is based in Denver, CO.
About Swisslog
Swisslog is a global provider of integrated logistics solutions for warehouses, distribution centers and hospitals. Its comprehensive services portfolio ranges from building complex warehouses and distribution centers to implementing Swisslog's own software to intra-company logistics solutions for hospitals.
Swisslog's solutions optimize customers' production, logistics and distribution processes in order to increase flexibility, responsiveness and quality of service while minimizing logistics costs. With years of experience in the development and implementation of integrated logistics solutions, Swisslog provides the expertise that customers in more than 50 countries rely on.
Headquartered in Buchs/Aarau, Switzerland, Swisslog currently employs over 2,000 staff in about 20 countries worldwide. The group's parent company, Swisslog Holding AG, is listed on the SIX Swiss Exchange (security number: 1232462, Telekurs: SLOG, Reuters: SLOG.S). For more information, visit http://www.swisslog.com.
###