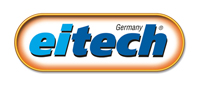 "We are thrilled to announce the opening of our much anticipated web shop," says Bobby King, Eitech America's CEO
Redmond, WA (PRWEB) April 20, 2011
Eitech America has officially launched its new online shop, The Eitech Shop.The Eitech Shop offers our entire product line, featuring over hundreds of building toys. "We are thrilled to announce the opening of our much anticipated web shop," says Bobby King, Eitech America's CEO.
The Eitech Shop offers a wide variety of high-quality, educational construction sets designed, engineered, and manufactured in Germany. Shoppers will find that both Eitech steel construction sets and Teifoc brick and mortar construction sets are available for purchase.
Visitors viewing The Eitech Shop will discover knowledgeable construction set descriptions and detailed pictures that help customers learn about all the latest products from Eitech. The new shop also features a large assortment of accessories and supplemental sets to help you get the most out of your Eitech construction set.
Customers shopping at The Eitech Shop can be assured quality customer service, quick shipping times, and product authenticity.
Featuring fully functioning replicas of machines, structures, and bridges, Eitech Construction Sets teach children valuable engineering and design skills. Teifoc and Eitech toys are manufactured and engineered in Germany and made exclusively by Eitech, the leading European steel construction and building set manufacturer.
###