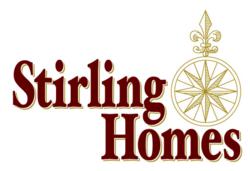 Aspen, CO (PRWEB) April 21, 2011
Spring has finally arrived in Aspen, Colorado – albeit a tad reluctantly. Temperatures are now warming up and the snow is slowly fading away.
With the arrival of spring comes the annual tasks of scheduling lawn care, regular interior and exterior maintenance, and housekeeping. Here are a few suggestions for spring maintenance:

Gutters and downspouts: Remove leaves and debris from gutters and downspouts. Inspect gutters for proper slope to the downspout. Reattach gutters that have pulled away from the house.
Roof: Inspect roof surface flashing, eaves and soffits. Check flashings around all surface projections and sidewalls. Check drainage at same time as gutters above. Check the attic for leaking.
Siding: Clean siding with a pressure washer to keep mold from growing. Check all wood surfaces for weathering and/or paint failure. Repair, paint and stain as necessary.
Exterior caulking: Inspect caulking and replace if deteriorating. Scrape out all the eroding caulk and re-caulk the needed area.
Window sills, door sills, and thresholds: Fill cracks, caulk edges, repaint or replace if necessary. Check weather stripping and replace as necessary.
Window and door screens: Clean screening and check for holes. Patch holes or replace the screen. Tighten or repair any loose or damaged frames and repaint. Replace broken, worn, or missing hardware. Wind can ruin screens and frames that are allowed to flap and move, so make sure they are securely fastened. Tighten, clean and lubricate door hinges, closers and tracks.
Landscape: Cut back and trim all vegetation and overgrown bushes that are touching structures.
And the list goes on. Clean the evaporative cooler, change the furnace filter, check the foundation, treat decks and wood fences, power wash flagstone patios, re-seal the driveway, fire up the sprinkler system.
Does your Aspen property need freshening up? We invite you to call on Stirling Homes, Inc. if you have specific landscaping, maintenance or housekeeping projects. Now thru June 15th, Stirling Homes, Inc. is extending it's services to our non-managed property owners with rates starting at $50 per hour. Our qualified team believes in proactive preventative maintenance.
Stirling Homes Inc. specializes in real estate, vacation rentals, and property management in Aspen, Colorado. We emphasize customer relations, competitive pricing, and individualized service. We're not trying to be the biggest, only the most respected and reliable Aspen property management company. The emphasis is on sustainable, preventative maintenance. We respond promptly and intelligently.
###