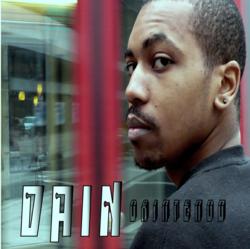 DaiN adds a unique sound to the Wandering Worx family with his natural writing talent and complex beats
Vancouver, BC (Vocus/PRWEB) April 20, 2011
New record label Wandering Worx Music adds another talented artist to its arsenal with the signing of producer and lyricist DaiN of Portland, Oregon. Though new to the game, DaiN brings an experienced sound to the label, naming influences including Jay Dee, Mos Def, Black Thought, Red Man and Miles Davis.
Born in New Orleans, DaiN became a fan of hip hop music and culture at an early age, with keen interest in gospel, jazz, soul, funk and blues growing up – all influences heard in the unique hip hop sound he developed over the years. As an underground hip hop artist, DaiN produced and wrote his own tracks on his previous albums – 'The Triple L Tour EP', and 'Nothing Fancy'.
Inspired by his mother, Melanie Pichon-Smith, an author, teacher, evangelist and active soldier in Iraq, DaiN is driven to deliver the album of his career with his upcoming new release on the Wandering Worx Music label.
"DaiN adds a unique sound to the Wandering Worx family with his natural writing talent and complex beats," says Rodney Davidson, Wandering Worx co-founder. "We know he's hungry to take his career to the next level and we're honoured that Wandering Worx will be part of his surefire success."
Based in Vancouver, BC, Wandering Worx Music launched in October 2010 as the official record label of Wandering Worx Entertainment. The label's debut release, Rel!g!on's 'Revelationz 1', garnered critical acclaim, with the record's first single 'Lucid', featuring Moka Only and E.D.G.E, in rotation on Much Music. The label is also working closely with Grammy-winning Vancouver producer Chin Injeti, who produced two tracks on Eminem's Recovery, which won Best Rap Album at the 2011 Grammy Awards.
###