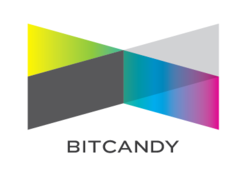 On outsourcing traditional record label executives...BitCandy wants music fans getting credit for their artist discoveries and not some lame record executive 10 people removed from the original discovering fan.
Los Angeles, CA (PRWEB) April 21, 2011
Enigmatic computer coder/musician, Falcon, announces the pre beta launch of BitCandy.com; the new Independent Internet Radio and Curated Music Filter for Indie, Pop and Electronic music.
"BitCandy is doing something completely different by branding itself as a Music Filter," says Falcon, "This is the concept where less is more. We don't need 4 Million songs in our pocket. That's the easy part. The hard part is actually scouring the web and identifying 100 amazing new songs per month."
In other words, BitCandy realizes there's a huge gap in the marketplace for a trusted team to hand pick, filter and listen to the literally 75,000 new music releases per year and thousands of music blog posts per day…based not on artists' cumulative 'friends' or 'likes' but simply, is this amazing?"
As perfect example, BitCandy.com assembled a select compilation of 40 totally unknown acts identified during the 2011 SXSW music conference in Austin, TX. The team at BitCandy literally listened to ALL 1200 artists playing at SXSW to arrive at the results.
"These are the 40 artists you'll be hearing about next year that aren't on the radar at other major music publications," said Falcon. And how did BitCandy arrive with the list? Says Falcon, "We listened to all 1200 bands. That's something a computer algorithm can't do."
Hear BitCandy's SXSW 2011 Best Of Unknown Artists Results
Top 40 Unknown Artists from SXSW 2011 Pt. 1
Top 40 Unknown Artists from SXSW 2011 Pt. 2
BitCandy is also doing something a bit dangerous. Unlike other Internet Radio companies whose revenue is generated solely by advertising, BitCandy's business plan is based on a music publishing and label business.
The actual dangerous and controversial part of BitCandy is the outsourcing of the traditional A&R record label executive job directly to the music fan. In the BitCandy Curator page, fans submit new artist discoveries. If the artists are not in the BitCandy database and BitCandy approves the submission, a virtual badge is earned for the original fan. Results are posted to the front page, ranking the Curators and giving them the credit. In addition, only one singular Curator badge exists per artist, along with a time stamp. "So, you really were the first to discover MGMT?...Prove it!" Now you can.
Additionally, if BitCandy signs a specific artist from a suggestion, that Curator receives a 20% net profit participation from their idea. Once a Curator badge is earned, the Curator can become a paid columnist for BitCandy, earning $10 for every post or review that is accepted..
Regarding the Curator concept, "Think of it as a FourSquare for Music Discovery," said Falcon, "I want music fans getting credit for artist discovery and not some lame record executive 10 people removed from the original discovering fan."
In short, BitCandy is rewarding those dedicated fans who spend hours listening to music, standing in line for shows, and who will stop it nothing to see their favorite artist with both the recognition and status they richly deserve.
About BitCandy.
BitCandy is a new online curated Music Filter and Internet Radio station for Indie, Pop and Electronic. BitCandy allows music fans to receive the credit and accolades for their music discoveries, as well as earn an income.
BitCandy has two mottos. One is "Revolution will be Digitized." The other is "Discover Faster." It looks like hey are on the path to accomplish both.
###