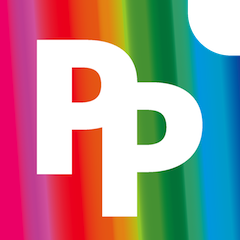 PaulPaulito.com screencasts ... very clear and on-topic content, presented in just the right tempo for the novice and intermediate level admins.
Delft, The Netherlands (PRWEB) April 22, 2011
PaulPaulito.com, a revolutionary e-Learning platform offering online training courses in open source software technologies for IT professionals, has announced the launch of its web portal with the release of its first series of screencast training videos. The first course, a series of 45 10-minute training modules, supports preparation for the LPIC-101 exam offered by the Linux Professional Institute (LPI).
 
The LPIC-101 series of training screencasts is now available for streaming by subscribers at http://www.paulpaulito.com. The training modules in this series cover topics necessary for LPIC-101 certification as specified by LPI. Each module in the series is offered in English, German and Spanish, and additional support materials, such as LPI practice exams, are also available to subscribers at http://www.paulpaulito.com.
 
"The PaulPaulito.com concept, which offers of high-quality training videos in three languages, combined with 24-7 accessibility to traditional test preparation materials, raises the bar for online training focused on open source technologies," said Mario Hartmann, co-founder of PaulPaulito.com. "PaulPaulito.com is a 'one-stop shop' where IT professionals who work with open source technologies can find all the training and support they need for their personal learning objectives."
 
PaulPaulito.com is well-positioned to respond to the needs of IT professionals for high-quality online training materials, in light of growing corporate demand for enterprise-level and commercial open source software. Since 1999, LPI has issued more than 90,000 LPIC certifications of essential skills on Linux and Open Source technologies worldwide. According to 'Open-Source Software, Worldwide: User Survey Analysis', published by IT analyst Gartner in September 2008, 85 percent of companies surveyed across various countries and markets in Asia/Pacific, Europe, and North America had already implemented open source software technology in their enterprises. By 2012, Gartner also estimates that 80 percent of all commercial software will include elements of open-source technology. 
 
With its Spanish and German-language screencast offering, PaulPaulito.com is also responding to a growing demand by Spanish and German-speaking IT professionals for quality resources. "The PaulPaulito.com screencast series in Spanish and German closes a glaring gap, namely the lack of availability of Linux and open source online training materials targeted at Spanish and German speakers," said Hartmann. "While this gap isn't unknown to companies like AT Computing and Linux New Media AG, the Spanish and German language offering at PaulPaulito.com adds a new dimension to this market and distinguishes us from the other market players."
 
PaulPaulito.com screencasts are available for streaming on a monthly subscription basis via the PaulPaulito.com web portal. Once subscribed, all online training courses and supporting materials are available for unlimited viewing for the duration of the subscription. In total, more than 170 screencasts are now available for video streaming at http://www.PaulPaulito.com. For more information about PaulPaulito.com's online training courses, please visit http://www.paulpaulito.com or send an email to info(at)paulpaulito(dot)com.
###