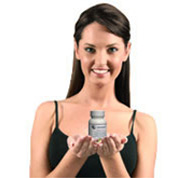 SinusWars1 can be used to treat all allergies including sinus allergies, skin allergies and certain food allergies.
NY,NY (PRWEB) April 20, 2011
During this time of the year millions are affected by the looming pollen and allergens that are blown into the atmosphere, which then causes unwanted allergic symptoms. A time of the year when many dream of the outdoors, but are forced to stay indoors.
With over 10 homeopathic natural ingredients used in SinusWars1, it becomes the obvious choice for any allergy sufferer. SinusWars1 works really well to boost one's immunity to allergens and should be used continuously to prevent allergic attacks and outbreaks.
SinusWars10 is quickly becoming the natural spray of choice for fast, effective relief. It contains natural extracts combined with homeopathy to provide an all round nasal spray. It treats allergies, congestion and headaches.
Both products can be ordered securely online at http://www.sinuswars.com/order.asp
SinusWars1 has over 10 homeopathic ingredients that will help any allergy sufferer combat the allergies this season and SinusWars10 is a natural, side-effect free spray that instantly clears sinus allergies. "The combination of these two super products results in an allergy free season" says Ayanda Burk (SinusWars Consultant).
SinusWars also announces that it has started on a new manufacturing facility that will not only boast a state of the art GMP manufacturing factory (200000 Sq Ft) but also a hi-tech research facility. It will create over 500 jobs in 5 years and will make Sinus treatment more effective and affordable.
This new venture will help increase the SinusWars range of products to cater for the whole body and treat a wide range of ailments.
SinusWars has bases set up in the USA, RSA and UK.
You can order online at http://www.sinuswars.com or http://www.sinuswars.co.uk
###