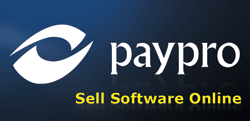 At PayPro, we aspire to create innovative eCommerce tools and services and are very pleased to see the accelerated increase in sales they create for our clients
Toronto, Canada (PRWEB) April 20, 2011
PayPro Global, an international eCommerce solution provider offering innovative tools and services to sell software online, today announced the release of an advanced Leads Management tool created to grant software businesses with more opportunities to increase conversion rate and revenue. Thanks to this new ability, software vendors can easily follow up on customers who did not complete payment or abandoned checkout and facilitate order finalization.
Leads Management tool offers advanced functionality for collecting quality leads coming from abandoned shopping cart and completed orders with unfulfilled payments. With the new feature it is possible to easily set up a follow-up campaign and receive higher conversions turning the abovementioned leads into realized sales.
Accompanied by instant drop notification mechanism, Leads Management helps to store complete lead information in one place, thus preventing any data loss. By receiving quality leads, marketing and sales departments of software companies can expand communication channels with potential customers and launch effective marketing campaigns.
"At PayPro, we aspire to create innovative eCommerce tools and services and are very pleased to see the accelerated increase in sales they create for our clients," said Matthew Silverman, PayPro Global CEO. "With a smart Leads Management tool delivered by PayPro EasyCommerce, software companies can more effectively reach potentially interested clientele, better align their sales and convert more visitors into customers."
PayPro EasyCommerce is a full-featured eCommerce solution for software vendors to manage entire ordering processes, including payment processing, fraud prevention, product fulfillment, tax management, and customer support. Equipped with advanced reporting, PayPro helps software companies gain deep insight into sales performance.
About PayPro Global
Founded in 2006, PayPro Global, Inc. develops and hosts an eCommerce solution that allows anyone to easily sell software online. PayPro Global supports more than one hundred currencies, all major credit and debit cards, and a wide variety of payment options. The company also offers software developers state-of-the-art licensing, activation, and anti-piracy protection for their applications.
PayPro Global is headquartered in Toronto, Canada, with development centers in Ramat Gan, Israel and Lugansk, Ukraine, and regional offices in Milwaukee, USA, and London, UK.
Web site: http://www.payproglobal.com
Contact
Matthew Silverman, CEO
PayPro Global, Inc.
Suite 1117
250 The East Mall
Toronto, Ontario
M9B 6L3
Canada
Phone: +1-646-873-6857 (Canada)
###