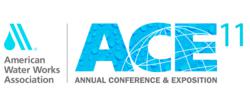 Denver, CO (PRWEB) April 20, 2011
Dave Singleton, president of Layne Christensen Co.'s Water Resource Division, will describe the dramatic drilling operation that rescued 33 trapped Chilean miners last year, as part of the June 13 Opening General Session of the American Water Works Association's (AWWA) Annual Conference and Exposition (ACE11) in Washington, D.C.
The session, which begins at 8:30 a.m. in the Walter E. Washington Convention Center in Washington D.C., will also feature a presentation from Yoshihiko Misono, executive director of the Japanese Water Works Association, on the earthquake and tsunami recovery efforts in Japan.
Singleton, who organized the rescue from Layne Christensen's Western Region offices, will relay how Layne Christensen Co. repurposed a Schramm T130 tophead drill to create a 26-inch diameter hole through which the miners emerged. The scheme – known worldwide as "Plan B" – cut two months off the best estimates for a rescue and safely reunited all the miners with their families.
Layne Christensen, an AWWA member organization since 1975, was founded in 1882 as a water-well drilling company in the Badlands of South Dakota. Headquartered in Mission Woods, Kan., a Kansas City suburb, the Nasdaq-traded company operates worldwide, providing products and services for the water, mineral, construction and energy markets.
In addition to several other keynote presentations, ACE11 features seven in-depth, interactive workshops and more than 100 professional sessions comprising more than 550 presentations. Attendees will have the opportunity to earn Continuing Education Units (CEUs) for the Distribution & Plant Operations, Engineering and Construction, Manufacturers & Associates, Reuse, Small Systems, and Water Quality tracks, and Sunday workshops.
To register, visit http://www.awwa.org/ACE11. Individuals interested in learning more can also follow ACE11 on Twitter, Facebook, and LinkedIn.
Media Note: Accredited members of the media may attend ACE11 at no charge. However, they are required to register with AWWA Public Affairs. For media registration, please visit the press room at http://www.awwa.org or contact Deirdre Mueller at dmueller at awwa dot org or 303-347-6140.
AWWA is the authoritative resource for knowledge, information, and advocacy to improve the quality and supply of water in North America and beyond. AWWA is the largest organization of water professionals in the world. AWWA advances public health, safety and welfare by uniting the efforts of the full spectrum of the entire water community. Through our collective strength we become better stewards of water for the greatest good of the people and the environment.
# # #