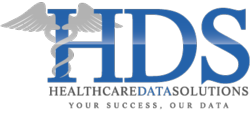 These are exciting times here at HDS
Foothill Ranch, CA (PRWEB) April 21, 2011
Andrea Havranek has joined Healthcare Data Solutions as an Account Manager. Ms. Havranek has over 10 years experience working within the medical data industry. She previously served as an account executive for American Medical Information, Hugo Dunhill and InfoGroup. Ms. Havranek will be based in the Omaha, NE area.
"These are exciting times here at HDS," said Chris Lundgren, VP, Sales. "Our sales team has doubled in the past 6 months as we expand to keep up with market demand for high quality medical information for sales, marketing and compliance reporting purposes. Andrea brings a wealth of experience in the healthcare marketing space and we are thrilled to have her join our team."
About Healthcare Data Solutions
Healthcare Data Solutions is an original source data compilation company focused on building and distributing Physician, Pharmacy, Dentist, Nurse and Hospital databases. HDS provides healthcare data, data processing, web services and new customer acquisition programs for leading healthcare marketing firms. With over 2 million healthcare provider profiles and 1 million healthcare provider emails, HDS is the fastest growing provider of sales and marketing Healthcare Data today. For more information, visit HealthcareDataSolutions.com.
###