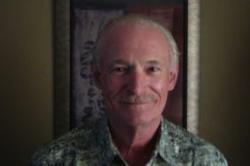 Without the help of our two new supplier-partners, we would not be able to take proper care of the most important part of our business, our customers.
Jacksonville, FL (PRWEB) April 21, 2011
Jan Doan, the self proclaimed "Doctor of Bruiseology", is thrilled to announce that his two new supplier companies are actually real partners in helping DDC Developments meet the higher and increasing demand for the Bruises Be Banned daily supplement program. Doan states "Both Nutricap Labs and Arnet Pharmaceuticals Corp. are as concerned as I am about being able to properly satisfy the desires of our Bruises Be Banned customers. Without their commitment and dedication to quality and timely production, I would not be able to help all the folks that our product was designed to serve."
With the recent start of a campaign to enlist the help of independent pharmacists to get the word out about Bruises Be Banned, the previous supply system was completely inadequate to meet the increased demand. "We would have been dead in the water without the resources of our two new supplier-partners," says Doan.
When asked about the new relationship between DDC Developments and Nutricap Labs, Scott Koleda, a Business Account Executive for the Farmingdale, New York headquartered Nutricap Labs stated "I look forward to our continued relationship and new things to come in the future. I am confident that the unique nutraceutical approach that DDC Developments has taken will become increasingly popular as people discover it."
Likewise, the Regulatory Department of the Davie, Florida, based Arnet Pharmaceutical Corp. stated, "The ingredients in Bruises Be Banned act synergistically providing the necessary factors for proper blood coagulation and vasoprotection. This product enhances circulation through its antioxidant effects on veins and capillaries."
Doan says that the whole reason for creating the all natural Bruises Be Banned daily supplement program is to help people all over the world overcome their tendency to bruise easily. As people age, many of them will suddenly begin to discover bruises on their arms and legs with no recollection of what could have caused the bruises, and they typically ask, "Why is this happening to me?"
Doan responds by stating, "As we get older our skin and capillaries get thinner and less flexible, for a variety of reasons. The most common reason is that we no longer maintain certain critical quantities of specific vitamins, nutrients, and minerals in our body to overcome our increased tendency to bruise easily."
Folks who have become prone to easy bruising look for answers to questions like these:

What exactly can I do to stop bruising easily?
How can I stop bruising easily for almost no reason?
Does my lifestyle effect my tendency to bruise easily?
Is there anything I can do to prevent bruising?
People all over the world have found the answers to all of these questions, and the solution to their tendency to bruise easily by following the Bruises Be Banned daily supplement program.
Barbara Bramwell from Scarness, Australia tells us, "Since September I have recommended Bruises Be Banned to all my friends who have a tendency to bruise easily, but you know, people are funny, some will listen, others won't because they consider if a doctor doesn't prescribe it then it can't be any good. Bruises Be Banned is good."
Bob Baron of Millbrae, California states, "I'm 77 years old and have been plagued with bruising for years, especially my forearm and hand. I never paid attention to Vitamin K but I now know how valuable it is especially when you're not much of a green veggie eater. If you want to reduce the amount and severity of bruising I highly recommend Bruises Be Banned."
Mr. Doan further commented "We are extremely gratified to have so many people being helped by Bruises Be Banned all over the world. We could never have managed to help these folks without the help of our new supplier-partners."
###