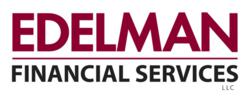 Our goal is to make quality financial planning and our award-winning investment management services available to as many families as possible
Fairfax, VA (PRWEB) April 20, 2011
Ric Edelman, the renowned financial advisor, author and talk show host, is also the most accessible advisor for everyday Americans, according to Barron's annual Top 100 Financial Advisors list.
The typical advisor on Barron's 2011 list, released April 18, primarily serves high-net-worth clients with an average account size of $26 million and a net worth of $54 million. Many of the advisors on the list have million-dollar minimums. But Edelman welcomes everyone who needs his help, from investors with seven or eight figures to invest, as well as those with just $50,000.
"Our goal is to make quality financial planning and our award-winning investment management services available to as many families as possible," said Edelman. "While we do serve many millionaires, the majority of our clients don't fall into that ultra high-net-worth category. Most are middle class families saving for college and building their retirement nest egg. We take pride in helping them plan for a secure financial future."
Edelman, a perennial top advisor in Barron's rankings, eschews the $1 million-or-more account minimum maintained by many firms in the industry, and said he is pleased to see that his average account size is the smallest of the Top 100 advisors.
About Ric Edelman and Edelman Financial Services
Ric Edelman has been providing financial advice to consumers for almost 25 years. His new television series, The Truth About Money with Ric Edelman, debuts April 22 on Public Television stations across the country, and his syndicated weekly radio program can be heard in 37 markets. He is also a sought-after speaker and best-selling author of seven books – including the newly updated and expanded fourth edition of his personal finance classic, The Truth About Money. To learn more about personal finance, visit Ric online at RicEdelman.com.
Edelman Financial Services provides financial planning and investment management services for individuals and families across the country. The firm has won more than 75 financial, business, community and philanthropic awards, and currently manages $6 billion for more than 14,000 clients nationwide. For investment advice and other financial planning services, or to speak with an advisor call 888-PLAN-RIC (888-752-6742), or visit http://www.EdelmanFinancial.com.
###