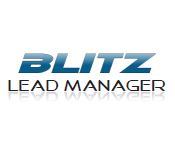 Working with InsuranceLeads.com has been great! The agents love having their leads come from InsuranceLeads.com and right into Blitz Lead Manager.
Toledo, Ohio (PRWEB) April 22, 2011
Since its inception in 2004, InsuranceLeads.com (DBA as ITSOL Inc.) has stayed committed to being the insurance industry's leading provider of the highest quality, targeted, real-time insurance prospects in the form of data leads and hot-transfers. Coverage lines include auto, home, health, life and annuities, to name a few.
InsuranceLeads.com delivers real time data from motivated, top-notch prospects directly to the powerful sales lead management software, Blitz Lead Manager. InsuranceLeads.com strives to preserve and promote opportunities for agents going forward, hoping for a long-term relationship and agent success. The goal at InsuranceLeads.com is to lead agents to better sales. "The bottom line is we succeed when you succeed," said Anet Moradian.
Blitz Lead Manager's Web-based software easily converts leads into sales, giving agents real peace of mind while improving productivity.
"It's very user friendly and can be tailored to meet your specific needs. It is not overbearing and very simple to use which makes it even more effective," said Jon Kreusch, Insurance Agent/Broker, The Uhl Agency. "The reports are also very easy to generate and produce quality material in a timely fashion."
The Blitz Lead Manager system is cutting edge software that has allowed us to streamline our sales processes, improve productivity and increase employee performance. It allows us to provide a higher level of service to our customers, which in turn improves our customer retention and increases our sales. I'm not sure how we functioned without Blitz," said Betsey Duggan, Director of Operations, MaSM LLC.
"Let us help lead you to better sales," said Juan Cortez. "Get 20 free local insurance leads (up to a $300 value on life, home, health, home or auto insurance leads). All we ask is for the chance to prove our service works."
For more information about the InsuranceLeads.com or Blitz Lead Manager sales lead management software, please call 419-841-8800.
# # #