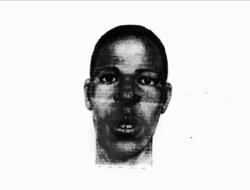 A Must Read for Educators
Los Angeles, CA (PRWEB) April 27, 2011
This unique biography entitled: "Where is Robert?" reveals a compelling story about the remains of a boy found in a chimney after 28 years. The boy, Robert Thompson was from a struggling African American family living in South Los Angeles from 1951 through 2005, and beyond, which covers an interesting period of American history. This family lived through the Korean War, Vietnam, the Watts Riots, inflation, immigration, and 11 presidents.
This document was written by Russell W. Moore who spent 33 years with the Los Angeles County Probation Department as a case worker and field supervisor. Mr. Moore wrote this biography with a unique prospective about living in the South Los Angeles neighborhood, some of the residents known as Watts. This book is easy to read and gives the reader numerous opportunities to ask important questions about our system, society, and our priorities.
On the surface, the book chronicles the struggles of a growing Black family trying to survive in the ghetto until faced with the sudden disappearance of Robert at the age of 14. Following this harrowing event, the family was dessimated by the series of horrific tragedies. . Readers learn about a series of tragedies, which happened to this family as they attempt to survive the system. Upon deeper analysis, readers are asked to reflect and answer a series of questions concerning why events unfolded for the Thompson family in the manner they occurred.
While reading this book, reflect upon the following questions:

How would you rate Ms. Thompson's parenting skills?
How did the schools in the community handle this family's poor attendance?
Could society's feelings about the family's race have added to their problems?
Do you believe this family could have benefited from counseling services?
When Rose's boy friend displayed antisocial behavior, how would you have handled his actions?
What could have been done for Melvin when he returned from Southeast Asia with brain damage?
Do you believe there were warning signs preceding the suicides of two of the Thompson children? Describe these warning signals.
We strongly recommend this book for courses in psychology, sociology, counseling, teaching, and black history.
Russell W. Moore is available to lecture to your class in person or over the Internet. We encourage you to contact him with your questions.
Where is Robert? is available through the website: http://www.whereisrobertbook.com, Amazon and Google, and several book clubs on the Internet.
Please email the author. Comments and suggestions are encouraged and welcomed.
###