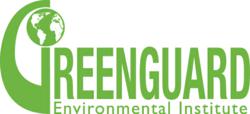 On a planet where childhood asthma rates are skyrocketing, childhood autism diagnoses are becoming more frequent, and the number of childhood cancer cases is rising, we simply can't afford to de-emphasize the human health aspect of going 'green.'
Atlanta, GA (PRWEB) April 21, 2011
What's the point of a healthy planet if there aren't healthy people to live, work, and play on it?
That's the question the GREENGUARD Environmental Institute wants the world to think about on the eve of Earth Day 2011.
"It is very important that we take steps to stop climate change, plant trees, reduce landfill waste, et cetera. But on a planet where childhood asthma rates are skyrocketing, childhood autism diagnoses are becoming more frequent, and the number of childhood cancer cases is rising, we simply can't afford to de-emphasize the human health aspect of going 'green,'" says Dr. Marilyn Black, founder of the GREENGUARD Environmental Institute. "We've got to take steps to protect ourselves, and really, it all starts in our own homes."
According to the U.S. Environmental Protection Agency, people spend 90 percent of their time indoors, where over 70 percent of their chemical exposure happens and where the air they breathe is two to ten times more polluted than outdoors.
Chemicals known as volatile organic compounds (VOCs), which are released into the air from everyday products in homes, offices, classrooms, and other buildings, contribute greatly to indoor air pollution. Exposure to certain VOCs has been linked to numerous short- and long-term health problems, including asthma and cancer. However, little is known about the potential health impacts of the more than 83,000 other chemicals being produced, sold, and used on the market today. In fact, according to a 2010 report by Environment and Human Health, Inc. (EHHI), the EPA has required toxicity testing of only 200 chemicals since the Toxic Substances Control Act was passed in 1976. Of those, it has banned only five.
"New chemicals are developed and put into commerce every day. Unfortunately, science cannot keep up with testing them, so we just don't know what their health implications are," says Henning Bloech, GREENGUARD's executive director. "The best thing we can do is try to minimize our chemical exposure."
One way to do that, Bloech points out, is to use GREENGUARD Certified products. GREENGUARD Certification requires that products be independently tested by a third-party scientific laboratory and proven to meet some of the world's most stringent health-based product emissions standards. As such, GREENGUARD Certified products help improve indoor air quality and create healthier indoor environments.
Additional tips can be found at http://www.certifiablygreenblog.com, the official blog of the GREENGUARD Environmental Institute.
"Remember: the healthier our indoor environments are, the healthier we are. And the healthier we are, the better able to protect the earth we'll be," says Dr. Black. "We've got to keep 'health' our number one 'green' priority—not only on Earth Day, but all year-round."
About the GREENGUARD Environmental Institute (GEI)
The GREENGUARD Environmental Institute aims to protect human health and improve quality of life by enhancing indoor air quality and reducing people's exposure to chemicals and other pollutants. As an ISO-IEC Guide 65:1996 accredited, third-party organization, the GREENGUARD Environmental Institute certifies products and materials for low chemical emissions and serves as a resource for choosing healthier products and materials for indoor environments. All certified products must meet stringent chemical emissions standards based on established criteria from key public health agencies. GREENGUARD Certification is broadly recognized and accepted by sustainable building programs and building codes worldwide. For more information and a complete listing of certified products, visit http://www.greenguard.org.
# # #