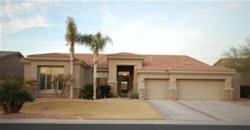 Chandler, AZ (PRWEB) April 21, 2011
The Arizona real estate market can be tough and some agents are finding creative ways to stay busy. Steve Trang, owner of ChandlerHomes.com, is giving away an ipad2 for real estate referrals. His ingenuity has helped him survive during Arizona's real estate famine, and now he's turning his creative marketing into a great giveaway for personal referrals. All of the specifics are listed at: http://www.chandlerhomes.com/ipad2/.
Steve Trang recently acquired the web site, ChandlerHomes.com. He thought the ipad2 give away would help promote his site and short sale awareness. Too many Chandler homes are falling into foreclosure. In most of these situations, the homeowner never contacts a real estate agent for help. He's hoping his ipad2 incentive will help people talk to their friends and acquaintances about the benefits of seeking a realtor's help before they lose their home.
Statistics show about one in every four Chandler, AZ homeowners currently owe more on their home than the value of their home. This coupled with a poor economy is causing many homeowners to turn to foreclosure. Foreclosing on a home will damage your credit for up to seven years, as opposed to only two years if you short sale your home. Working with a real estate agent on a short sale will leave the seller and the bank in a better situation.
Steve Trang has been selling Tempe and Chandler real estate for four years. He survived one of the worst stretches in real estate in recent memory by developing a strong internet presence. More than 90 percent of homes sold are found online. With his sites, TempeHomes.com and ChandlerHomes.com, he is able to pull away the curtain and give unfiltered access to the MLS for all potential buyers. Steve has helped numerous clients avoid foreclosure by helping them with short sales. Now he wants to reward clients when they help him.
###